NARS Cosmetics get rave reviews from many beauty addicts.  Prior to a few weeks ago, I only owned one NARS Cosmetic product, Torrid Blush, which I adore.  I usually layer Torrid with MAC's Refined Beyond Bronzer and Sweet As Cocoa blush….nice combo.
Since, I have been obsessed with pink eye shadows, I decided to see what NARS had.  I checked out Beauty.com because A. I get 5% cash back for every order and B. free shipping over $49, which is not hard to do (especially, if I linger on Drugstore.com)
So I ordered the NARS Duo in Sugarland, but when I got it, the "pink" side looked quite lilac, which is not a bad thing, but not what I thought it would be.  I do think the color is pretty as it has a hint of gold with the lilac.
I was still on the hunt for the pink.  I found a $10 off $60 coupon at Beauty.com. (Coupon expires 12/31/2008 and can be used more than once)  I purchased the NARS Brazil Duo and Pink Panther cream duo, which is absolutely delicious.  The "Pink" side of the Brazil duo is a mauvy red.
In the FOTD below, I used L'Oreal HiP Color Rich Cream Crayon in Unmistakable (Pink) as a base, which is similar to the Pink side of the Brazil duo.  The crease includes MAC Twinks and theBalm ShadyLady Caught in the Act Courtney e/s.  The highlighter shadow is the tan (goldish) side of the Sugarland duo. Liner is Hard Candy Super Slim Eye Pencil. (I love, love, love this liner because the line is not bulky). Mascara is L'Oreal Naturale in Black.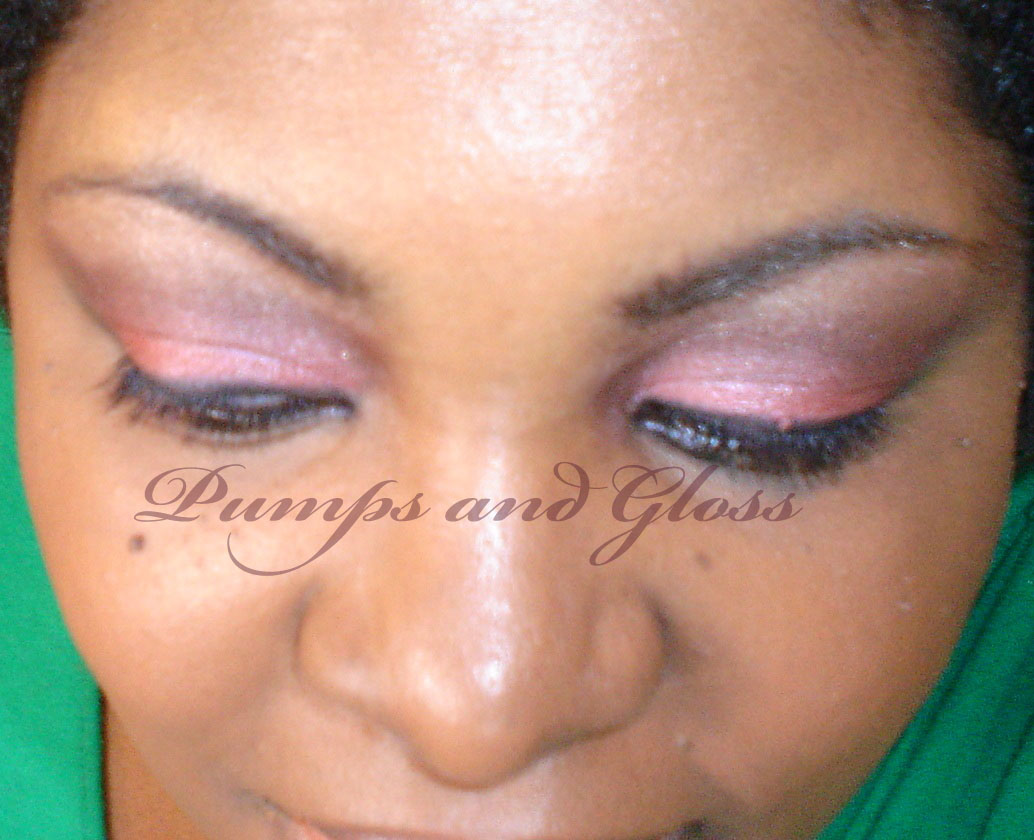 I do like the NARS shadows that I have, but I do not think I will be purchasing much more…maybe a lipstick or foundation, which seems to be WOC friendly.  But you never know with me, I can be seduced by NARS.  I will keep you posted. 🙂
I will post the NARS swatches to the Swatch Gallery very soon.
Mix Maven