Hey Glossies,
If you read last year's Mothers Day tribute, you will know that my Grandmother "Pearl" meant (and still means) the world to me. In honor of Mothers Day, the Friday Footwear pick is the Ralph Lauren Collection Python-Mother of Pearl Sandal.  How fitting that I find a lovely heel from the Ralph Lauren Collection called Mother of Pearl.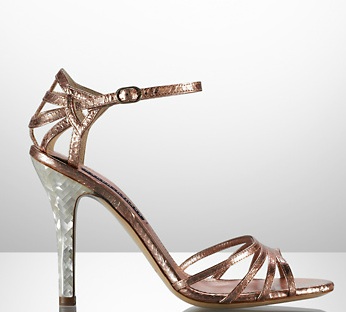 The leather of the sandal is made from python and the heel is covered in genuine Mother of Pearl.  The sole, leather-lined, is padded.  The heel is 4 inches.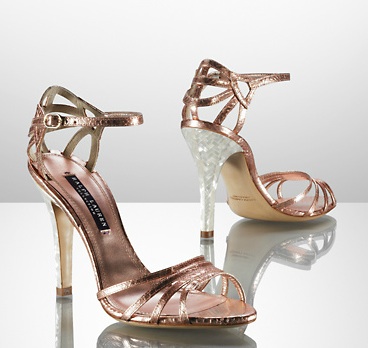 I love the pink pearl python (say that 3 times fast) leather and the mother of pearl-coated heel.  The sandal is so chic and über-feminine.
I think my Grandma "Pearl" would have loved these shoes.  I can imagine her wearing these gorgeous high-heeled sandals to one of her very fancy functions.  She would have killed them softly. 😉
Retails for $2,500.
Mix Maven