Hey P&G friends,
First of all, I want to welcome Kool Kitty to the Pumps and Gloss family. 😀
Last week, we discussed appropriate attire for weddings. I gave some tips on how to dress for different body types. Today, we are going to discuss appropriate shoes for weddings. (Sidebar: A teenage girl at my church suggested that the Youth Department should sponsor a fashion show on what to wear to church. Oh, how that is needed. Shout out to BD!)
A wedding is a religious event. The reception is a fun, yet elegant function. Even Jesus went to His share of weddings. In those days, weddings lasted for days.
Whatever your budget, you can find cute shoes.
This Christian Louboutin dotted peep-toe pump is a luxe option. As Joyful Radiance says, "You will be killing them softly in these shoes!" I like the platform sole because it balances out the higher heel, which is much easier on the feet.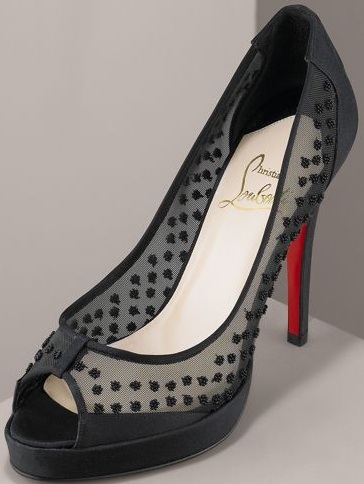 This Giuseppe Zanotti high-heel sandal in taupe silk and Swarovski® crystal inset on T-strap is super great. I love them. I would pair these shoes with the blush silk chiffon Grecian dress. I do not think these shoes are made for dancing in the wee hours of the night or walking, but do try. This sandal will definitely wow the crowd, and at $650, it should!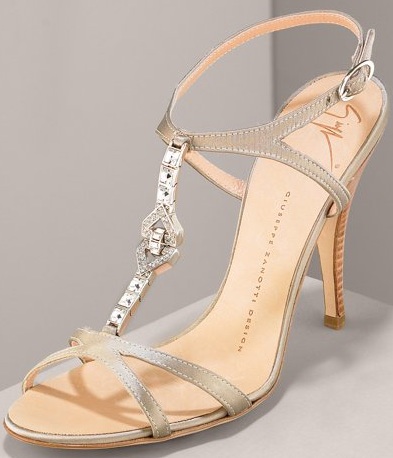 Recently, I had to write a paper for class about a business-to-consumer website. I picked Nordstrom.com. As I was doing research for the paper, I learned that Nordstrom was, originally, a shoe store. This makes total sense because I think Nordstrom has the best selection of shoes of any comparable department store, excluding Neiman Marcus and Bergdorf Goodman.
I found this funky polka-dot print pump that I would confidently rock. I love the juxtaposition of the black and brown. The contrasting sizes of the polka dots give the pump a fresh look. At $99, the Poetic Licence pump is more affordable than the previous shoes.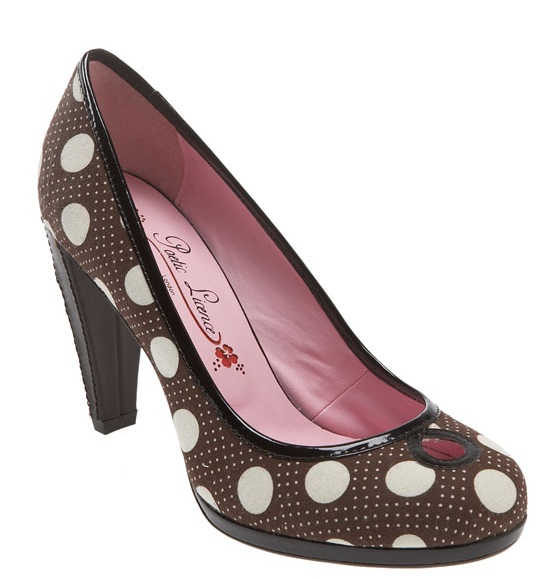 If you are low on cash, but not low on style, check out Payless' Kalista wedge sandal. This wedge sells for $17, and has a padded footbed. This adorable shoe comes in several neutral tones, and will jazz up any wedding outfit.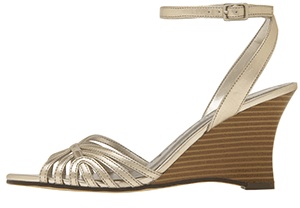 Remember: get a pedicure, if you are going to wear sandals or peep-toe pumps.

I hope this post will inspire you to create a stylish outfit that is, uniquely you. I know sometimes looking for that special outfit and shoe can seem like searching for the Holy Grail. Do not fear, I know that you can do it. After Bible study, go and study Vogue!

[youtube http://www.youtube.com/watch?v=3yRlnSgu-bY%5D

Be Blessed & Best Dressed,

Mix Maven