Happy Monday Glossy Ones!
 

MONDAY MELODY

[youtube http://youtube.com/watch?v=UijzEZ-qZwk%5D

While this song did not get much radio play in my area, I always loved it.  Beyonce's "A Woman Like Me" is from the "Pink Panther" soundtrack.  Can any of you relate to the message?
SEVEN TIPS FOR MAKING YOURSELF HAPPIER IN THE NEXT HOUR
Boost Your Energy
Reach out to Friends
Rid Yourself of a Nagging Task
Create a Calmer Environment
Lay the Groundwork for some Future Fun
Do a Good Deed
Act Happy
~ By Gretchen Rubin – See each step with full details at The Happiness Project.
LIP GLOSS
Maybelline "shiny*licious" in Grape-Full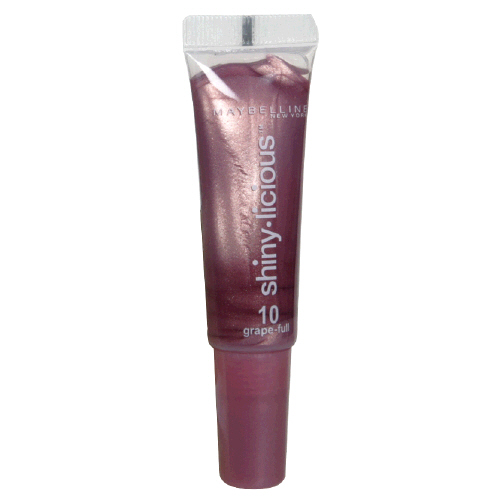 Ounces/Price/Location = 0.38 ounces for $3.48 at Target (Clearance Price; Regular Price is $4.99 at Target);  Image is from Walgreens.com, where the regular price is $5.79, current sale price is $4.99.
Applicator = Fuzzy Angled "Doe Foot" applicator with hole in the middle – gloss is squeezed through this opening.
Sticky? = Yes (Hubby agrees)
Shimmer? = Yes
Coverage = Very Sheer – Grape-Full provides very little color (Hubby agrees! LOL!)
Purchase A Second Tube? = No
Try Different Colors? = Maybe
Thoughts = shiny*licious is just that – SHINE!  Lots and lots of shine!  But Grape-Full does not provide any color.  I would recommend this gloss to wear over a lipstick to boost the shine.  I used it over my M.A.C. "Lure" lipstick and it pops!
UNACCEPTABLE!

I was so disheartened to hear about Juanita Bynum being abused by her husband, Bishop Thomas Weeks, III.  On Friday, he turned himself in to police.  There is no excuse for this type of behavior!

[youtube http://youtube.com/watch?v=bntkmI9n02g%5D

Pictures have also surfaced of Amy Winehouse appearing to be abused.  Reports say she was fighting with her husband, but Amy has publicly denied that her husband abused her.  The pictures of them are hard to view!

Ladies, and Men too – there is no plausible reason for abuse of any kind to be tolerated.  If you find yourself in any of the above situations, PLEASE get help.  It is never too late!
DESIGNER SPOTLIGHT
I love when our urban designers work it out for us curvy ones.  🙂  Rocawear has some really sharp outfits that go up to 3X/24 in size.  I can see myself in each and every outfit! LOL!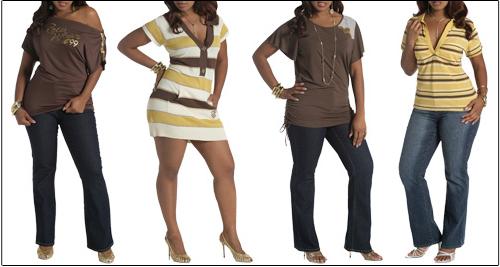 BOOKS
I am an avid reader!  I love a good book, but even more so, I love a good sale on books. 
While in Dollar Tree – you can find some real gems in their book section every now and then – I see "Lies and the Lying Liars who tell Them"by Al Franken.  Looked like an interesting read, why not, it's just $1.00.  My, my, my – I implore all of you to get this book.  Eye opening and hilarious, the end result is pure gold.  If I was a conservative, I would not like Al very much! LOL!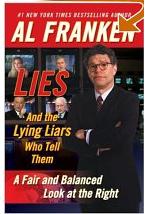 Mix Maven and I went to Border's last week and I picked up "Yeah, I Said It"by Wanda Skyes for a whopping $1.00.  Wanda started off her book talking about politics – I thought I had picked up Al Franken by mistake!  I could hear Wanda talking as I read, which made it all the more funnier.  I laughed out loud through most of the book, but there are times when Wanda goes over the top.  In those instances, remember the title of the book!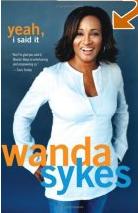 I also picked up a book that grabbed me and wouldn't let go.  "Bullsh*t or Fertilizer"by Pierre Bennu was on sale for $1.99 and I am all for a "Portable Pep Talk" (that's the subtitle).  It is a small book – 83 pages – but it is a great read!  Very encouraging, but not all preachy, this book should be on everyone's shelf…or in their bag or desk for a quick pick-me-up!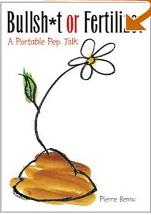 QUOTE TO PONDER
Don't assume that people know how to love and choose to be evil instead.
Some of us haven't seen the alternative.
Be that alternative.
~  From "Bullsh*it or Fertilizer" by Pierre Bennu, 2003
If you do not stand firm in your faith, you will not stand at all.
~ Isaiah 7:9 NIV
Have a Wonderful Week!
~ J.R.