Whoa-wee I have been super busy, which results in super tiredness.  Mr. Maven and I have been taking some classes and we have family visiting.    Then I started Facebook-ing. *Sorry, I am late to that party*  I reconnected with some friends that I had not heard from in years (some years in the double digits.)  Good times.
Being on Specktra.net nor watching YouTube tutorials is not good for anyone's wallet, especially mine.  I joined the site because I was a huge MAC fan.  Then I was exposed to other department store brands and even drugstore stuff that I poo-pooed. *Don't judge me* LOL 🙂 .  Most people start with drugstore brands, which I did back in the day e.g. Revlon and Max Factor only, then moved to Lancome, Estee Lauder, Clinique and  MAC.  I never thought I would go back to trying drugstore brands, except for mascara (never went high-end).
So I decided to get one L'Oreal Hip Duo in Brazen (at the recommendation of Yummy411 aka Kia).  Since she is a big time makeup artiste (She is quite humble), I ask her recs on various non-MAC products.  Anyway, I loved the brown side as a nice crease-creating color.   I will use the pink side soon.   Ok, so I decided to check out more.  Thank goodness, I waited for the BOGO Free at Walgreens and CVS.  I did not want to get too many as I have many dupes of the colors they offer.  (I know I am also late to the L'Oreal Hip Duo scene!)  Recently, I added Playful and Adventurous Duos to my collection.  I like the Hip Duos because they are a reasonably priced and suitable dupes of MAC products i.e. good pigmentation.  There is little fall out and you do not need to use a special base i.e tacky base too apply.  Since, I am a wonderful cousin, I have been getting my cousin, who is a poor college student, the Duos, so she can be extra cute when going around campus.
So here is my FOTD on my way to Costco.  (Who loves the free samples?!?!)
(All products MAC unless noted)
Face
MSF Dark
NYX Concealer in Nutmeg
Eyes
Matte Gel
Painterly Paint Pot
Peach side from the L'Oreal Hip Duo Playful
Expensive Pink
Shimmery cocoa brown side from the L'Oreal Hip Duo Playful
Too Faced Super NovaGlam e/s
Twinks e/s
Blonde brown side of L'Oreal Hip Duo Adventurous
Tempting e/s (lower lashline)
LA Colors Lash Building Mascara in Black
Too Faced Foiled in Black
Cheek
Sweet As Cocoa
Nars Torrid
Lips
Pucker Tendertone
Strapless (Lustre)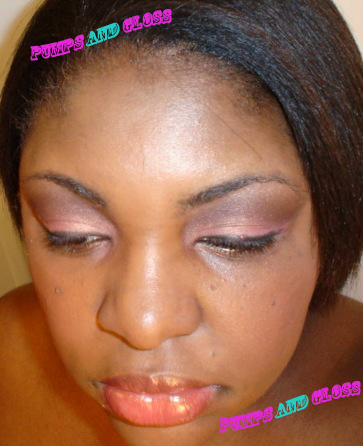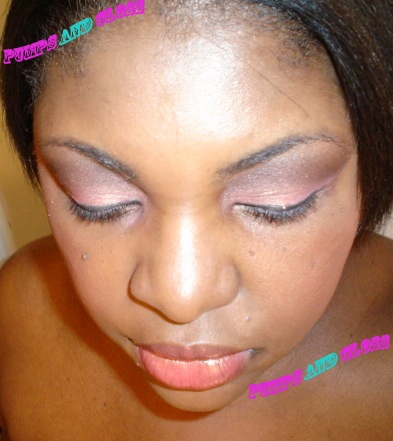 I find that I have trouble with orange and corally shadows, regardless of the brand.  This is the first time I made Expensive Pink work.  I promised that I would not repurchase Expensive Pink, but I may change my mind.  I still cannot get the Orange side of Flare to work, maybe all I need is a better base.  I am definitely getting some UDPP (Urban Decay Primer Potion) ASAP!!
Are there any colors that just do not work for you?
Mix Maven