Fashion, especially good fashion, can be a wonderful thing. Fashion is art for the body. According to Coco Chanel, "Fashion is architecture. It is a matter of proportions."
One of my favorite shows on the TV is the post awards Fashion Police show. (Sidebar: This is by far the funniest show on TV.) The show reviews fashion from the major awards show. On each episode, the panelists include a fashion designer, stylist, hair stylist and other beauty experts. Kevan Hall has been a guest panelist.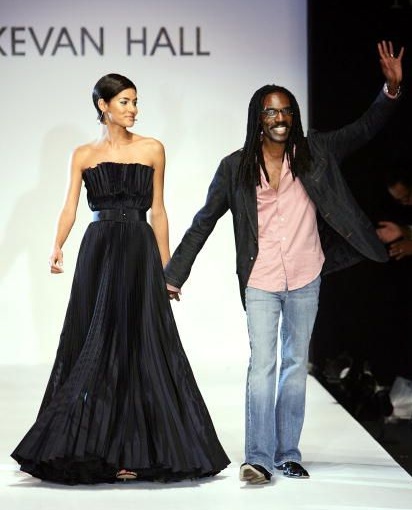 This Detroit-born, L.A.-based designer is a staple on the Red Carpet. He attended the famed Cass Technical High School that boasts such alumni as Diana Ross, Lily Tomlin, Ellen Burstyn, and Tracy Reese (noted fashion designer). Kevan Hall attended the Fashion Institute of Design and Merchandising in California. He received the prestigious Peacock Award in his senior year at FIDM. He worked as Design and Creative Director from fall 1998 – spring 2000 for Halston.
Kevan Hall with his wife and partner, Deborah, started the Kevan Hall Couture line in 1982. This line can be found in many high-end stores e.g. Neiman Marcus and Bergdorff Goodman. In 2002, Hall launched Kevan Hall Collection.
His clients include Vanessa Williams, Drew Barrymore, Katherine Heigl, Felicity Huffman, Marcia Cross. His fashion philosophy is "emphasize purity of style, incomparable tailoring and sensuously draped streamlined silhouettes."
Here are some of my favorites from his Fall 2007 and Spring 2008 lines: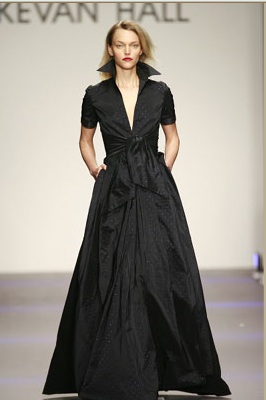 Live Elegantly,
Mix Maven