I have been enjoying the Milani Color Brilliance Eye Pencil in Green, which I give a 5 out of 5, so I decided to try Milani's Black Magic Liner & Eye Glimmer pencils.  The pencils are double-sided and the "eye glimmer" side's tip is thicker than the liner side. The Glimmer side can be used as a shadow or placed over the liner for a glittery look.  (I suggest, if you are going to use the glimmer side, place it over the liner or creamy shadow for the best effect, otherwise the glimmer side is utterly useless!)
I purchased the Blue and Black Milani Black Magic Liner & Eye Glimmers ($4.99/ea at Target.)  The liner sides are very creamy and smooth and easy to apply.  Now, the magic eye glimmer side was another story.  The blue side did not show up too well (looked rather blotchy), while the silver is vibrant and pigmented.    I wiped the Blue Magic side with a tissue and cotton swab to no avail.  I also sharpened the tip, nothing could help the texture.  I do not think I will ever use the blue magic side of the pencil. Milani needs to reformulate the blue glitter because the color is gorgeous.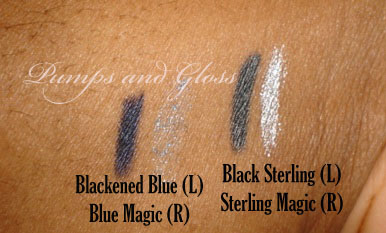 I used the Black Sterling liner for a neutral church look.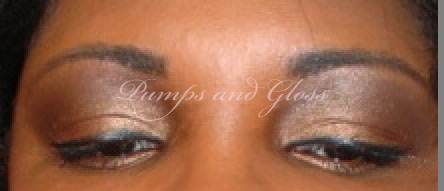 Overall, the purchase was worthwhile and I, definitely, plan to purchase more.  I am impressed with the Milani products that I have used and swatches that I have seen.  I cannot believe I used to walk past these products in my local drugstore.  Please forgive me. 😉
Overall Rating: 4
Price [Value]: 5
Packaging Quality: 5
Would you buy this product again? Yes
UPDATE -CVS has a special on Milani, buy $10 Milani get $5 back!  *What a deal!!!*
Mix Maven