Hey Pumps and Gloss friends,
I have been worried about Amy Winehouse. I have been reading that she has canceled all her tour dates to go to rehab. (If that is true… a definite YAY!!!! ) I hope she gets better.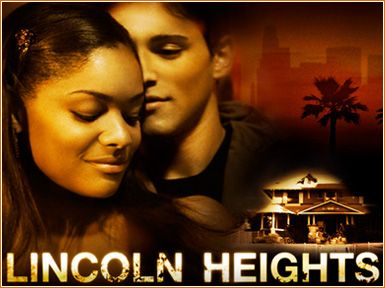 Lincoln Heights is one of my favorite shows on the TV. About late December 2006 / early January 2007 iTunes offered the pilot episode as a free download. I said "what the hay" and downloaded this video. Before the episode ended, I set-up my DVR to record the entire season.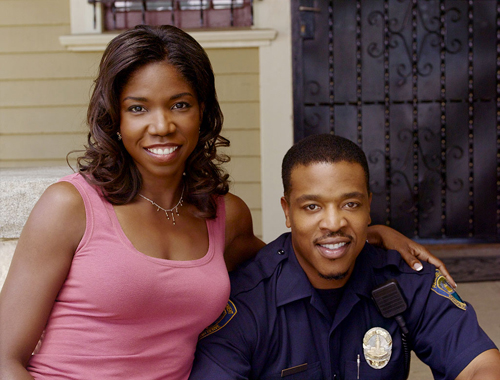 The premise of the show is an African-American police officer (played by Russell Hornsby), his wife (played by Nicki Micheaux), a nurse, and their 3 children, 2 girls and 1 boy (Erica Hubbard,  Rhyon Nicole Brown, and Mishon Ratliff) move from a tiny apartment in the suburbs to live in a former crack den, a dilapidated Queen Anne home in an urban area. They are able to purchase and renovate the house because of a special program that allows police officers to live in the neighborhoods they patrol. I just love the premise of the show because it is about normal African-Americans doing regular stuff, even as they face challenges i.e. challenging stereotypes, dealing with childhood acquaintances. This show is one of the few, if not, only African-American dramas on television.
I enjoy the show, especially how the children must navigate from living in the suburbs, mostly White to living in an area that is mostly Black and Brown. The husband and wife get to interact a lot because of their jobs, which helps the show to flow well. This family has such strength and dignity without coming off as pious.
Check out video below..
[youtube http://www.youtube.com/watch?v=JjEO43D_jW4%5D Clips from Lincoln Heights
If by chance, you missed the entire first season, you can view the episodes online. (Arrow up to Pilot and enjoy the viewing.) UPDATE: ABC Family channel will air a marathon of Lincoln Heights' first season starting 11 AM – 7 PM on September 4, 2007. I, kindly, suggest that you set your DVR to record all the episodes.
The new season begins September 4, 2007 @ 8PM EDT on ABC Family.
Have a Blessed Tuesday,
Mix Maven