Hey Glossies,
Hope you are having a great summer.
Last year, I wrote a post entitled Preppy Plus and the challenges of creating preppy plus looks.    So, this year, I decided to a week-long focus on Preppy Plus looks, which will include how to create the looks and the best retailers to purchase pieces.
Creating a casual preppy plus, can be easy and fun.  I started with a polka dot chambray shirt and marine blue pencil skirt.  I choose accessories that provide bursts of color that add visual interest to the outfit.  The look is colorful, yet conservative that would be great for work.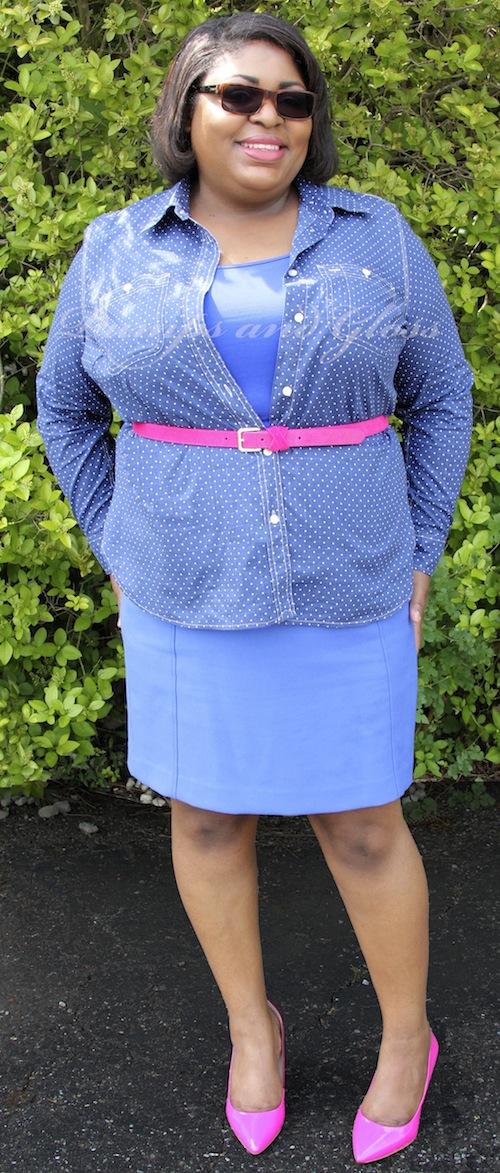 Adding a bauble or two will add more fun to this outfit.  Here are some great options:
OOTD Breakdown
Mix Maven