I was at Target and was too excited about the clearance sales.  There were many clearance items that piqued my interest, but after lingering in the baby department and school supply area, I did not have enough time to check out the beauty clearances, but I did make a stop in the L'Oreal aisle.
There I found:
The L'Oreal HiP Color Rich Cream Crayons had the ubiquitous red stickers on them.  I have a few of the cream crayons and have been pleased with them.  The price is under $6 (for now).  I am not sure if the clearance sale means the items are being discontinued or the stock is being replenished.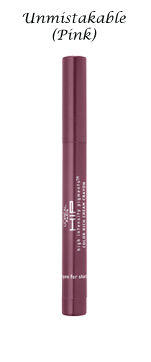 There was also a few HiP Duos that were marked $2.97, but I did not check if the non-marked ones were on also on clearance.  The tube lip glosses were also marked with clearance stickers.
So RUN to your nearest Target NOW!!!
Mix Maven