A few months back, I wrote a post about layers.
Ok, so I have been thinking about the fear of make-up. Recently, a friend of mine purchased one of MAC's Mineralized Skinfinish (can be used as a blush). She was very disappointed that the color payoff was not what she expected. She was ready to chuck it in her dresser and be mad. So I recommended that she layer the Mineralized Skinfinish with different color MAC blushes or bronzers. She tried the recommendation with some blushes that she had and she is very pleased with the outcome. Do NOT be afraid of blush that is lighter or darker than what you expect. Be creative and mix with different shades, you will be very pleased with the combos you create.
I also have been noticing a lot of creasing eye shadow out there and I am just NOT pleased!! When you spend money on make-up, you have to make sure that it can be seen. It's like buying Gucci Pumps with a broken heel FULL PRICE!! (What's the point of that!?!?!) Ladies, you must wear a eye shadow base. The base allows the shadow to stick to the eye lid region, which helps the eye shadow last a longer time. The base that you will need to use MUST, significantly, minimize oil build up which causes creasing. I recommend:
MAC's Oil Control Lotion – Apply this on the lid to brow bone and let dry for a few seconds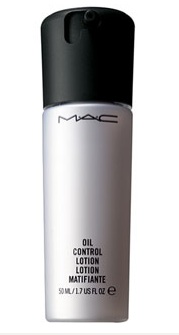 MAC Prep + Prime Eye Base – can also be effective. This base does not work for me in the summer time, so I combine with one or two other products. Apply to lid to brow bone.
Urban Decay Primer Potion, Eye Shadow Base is wildly popular. I have never used it, but I hear that it works well. The fans of this product say that it has staying power and enhances the color payoff of eye shadow. (Sounds like a winning combination to me!!)

Stila Shadow Pots are also a great base for eye shadow because they are creamy, which is superb for loose eye powder (i.e. MAC pigments, Make Up Forever Star Powder). Apply about 2 layers of this product, let it set for a few seconds then apply the shadows. The color payoff will be awesome and the pigments will adhere to the base.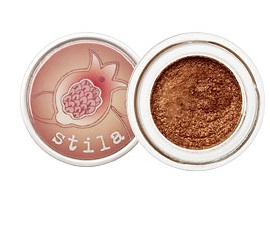 My new "must have" is the MAC Paint Pots.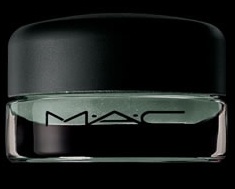 The paint pots are similar to the Stila Shadow Pots because of the texture and you can wear as eye shadow or base. The paint pots are delicious because they actually work as both shadow or base. Everyone should have the color Blackground, which is Black with shimmer. Jennifer James, make-up artist extradonaire, applied BlackGround, along with another Paint Pot as base, Carbon eye shadow for a more intense black and sprinkled (unsure of the technical term) Copperized pigment. Oh my, my eye makeup is looking extra, super good.

With the right brush and a few extra seconds, your eye shadow will look beautiful and remain all day.
Stay Fabulous,
Mix Maven