Happy Monday Glossy Ones,
Hope you all had a great weekend!
MONDAY MELODY
I love a song that celebrates women.  Here is the adorable Raheen Devaughn with "You."  I love the first line of the song and the groove is hot.
ANNIE LEE
My Mother is a huge fan of Annie Lee art.  She loves that there are no faces – "If I want faces, I will put pictures of family up!"  I spent the majority of the weekend with her looking for a frame for "Drip Dry."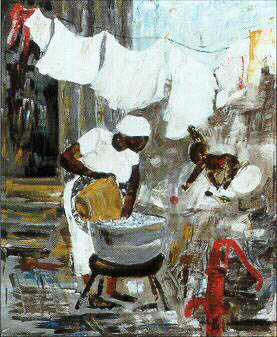 Sites say it is 24×36, but that does not take into account the write trim around the actual pictures.  Whew!  Finally found a frame and it looks great.  Black frame with a black mat – perfection!
Why did I post this picture?  Because I need your help with figuring something out.  We see the lady washing clothes – what exactly is the child doing in the picture?  My guess is that the child is supposed to be potty training, but is playing instead.  I will write Annie Lee and see what she says!
WEDNESDAY MORNING UPDATE:  My Mom called the official Annie Lee website – the person who answered wasn't sure, so Annie Lee was called to give the answer!  Annie Lee said that the baby is supposed to be potty training, but instead the baby is pulling the sheets off the line/playing; as soon as the mother hangs a sheet, the baby pulls one down. 🙂
Here is another cute pic my Mom got by Annie – it is called "Burn Ya Baby?"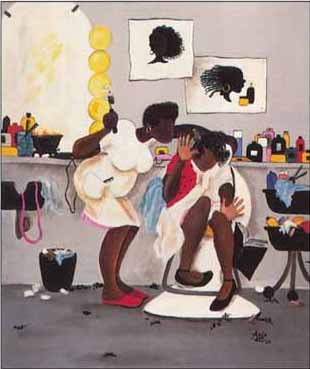 That was me many a day when I was a child!
THOUGHTS TO PONDER
"To ignore evil is to become an accomplice to it."   ~ Rev. Dr. Martin Luther King, Jr. (source)
"What's truly audacious is to believe that something different is possible, to hope, to aspire, to change."   ~ Senator Barack Obama (source)
"Be thankful for what you have; you'll ed up having more.  If you concentrate on what you don't have, you will never, ever have enough."   ~ Oprah Winfrey (source)
BEDROOM DECOR
I posted a beautiful blue and brown comforter set last week.  I came across this one on the JCPenny site.  Different pattern, but the same colors are there: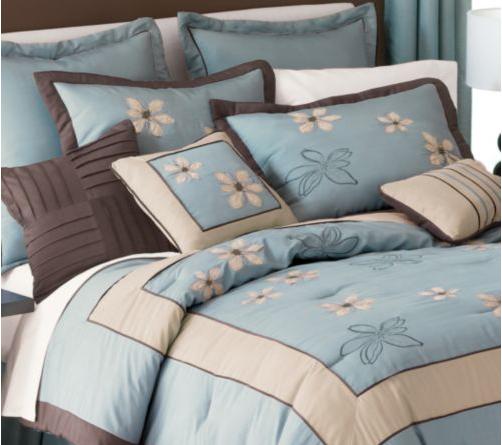 I found this combination on Target.com: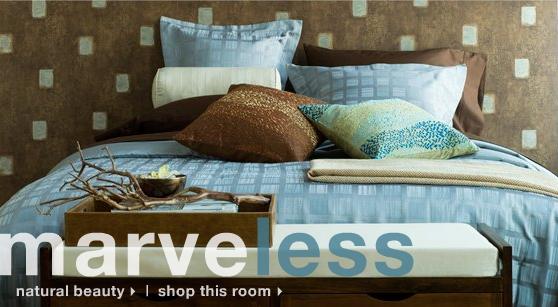 Blue comforter set, brown sheets and accent pillows.  Great look!
SHOE PICKS
I love this gymshoe – it immediately caught my eye in the store Saturday.  The Nike Dart V comes in a couple of colors, but my fave is the Clay/Garnet.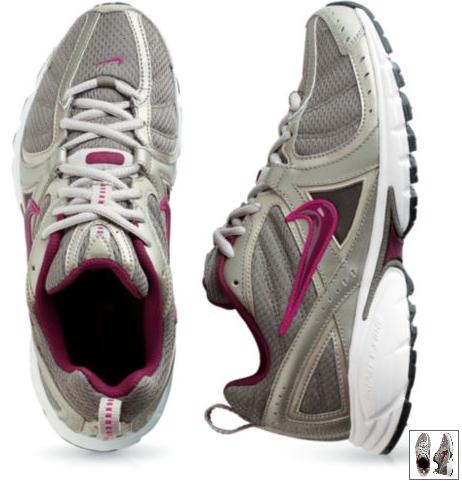 These kicks can be found at JCPenny and Kohl's – both have them marked down to $39.99.
I love the berry color of these Steven Madden "Blazzin" pumps.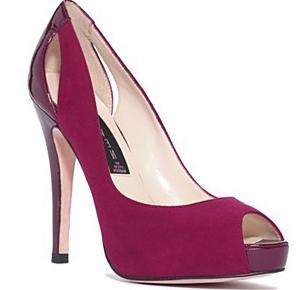 These pumps can be found on Macys.com for $74.25.
A WORD FROM T.D. JAKES

[youtube http://youtube.com/watch?v=Iv36giAKnew%5D

"You CAN Recover From A Fall" – A Word we can all use!  "Let the haters hate" – alright now!
So in everything, do to others what you would have them do to you, for this sums up the Law and the Prophets.
~ Matthew 7:12
Have a Wonderful Week!
~ J.R.