As a new mom, I try make to time to pamper myself. But sometimes, household and mommy duties get in the way.  I find that the new Snuggle Creme fabric softener helps you to do both.   If you love the smell of Almond and Jojoba, the two new scents from Snuggle,  you will enjoy this product.  It leaves  clothes feeling smooth, soft, and delightfully fresh to wear. Think of it as a treat for yourself and your clothes. The rich, creamy textures and delicate fragrance designed to leave clothes feeling smooth.
Funny story, when I use this product, people always ask me what perfume I am wearing. LOL
As you all know I love a bargain and/or coupon, so I am passing on a coupon for Snuggle Creme. Click here for a $2 off coupon.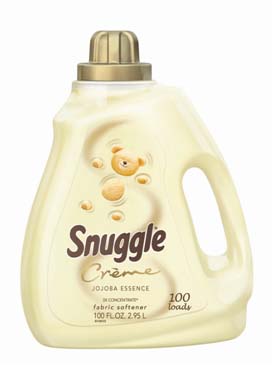 Jojoba Essence

Sweet Almond Essence
Both come in Liquid concentrate in 32, 50, 150 load bottles and now in sheets 70 count and 105 count.
Enjoy