Hey Glossies,
I hope your week is going well.  It has been raining in my neck of the woods, so I guess that is "YAY" because the rain could have been snow.  🙂
I am huge fan of eyelet designs. This fabric design is great to wear in the spring/summer months.   Eyelets always remind me of romance, soft sophistication, and gentle elegance.
Here are some of my favorite eyelet options:
Tops/Jackets
Igigi Lila Eyelet Blouse in White is adorable.  Even though this top is fun flirty, I like how it is styled for a great work day look.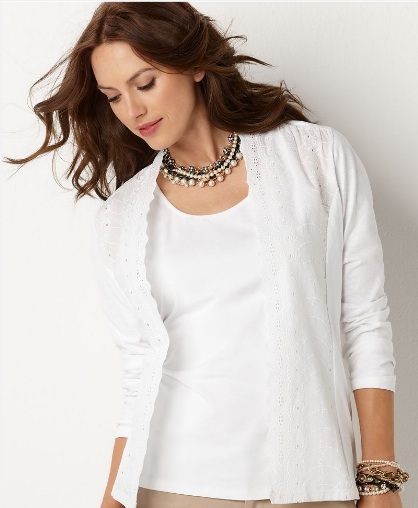 Charter Club Eyelet Cardigan is a great option to jazz up the cardigan collection.  I love, love, love a cardigan and this one can be added to the list.  I do wish this cardigan came in more colors, maybe a coral, yellow and even a smoky lavender.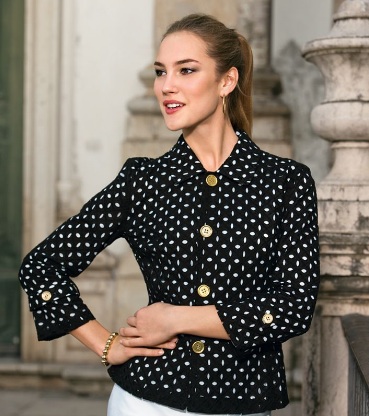 I love jackets that are made for the spring and summer seasons. The Charter Club Eyelet Jacket (Three Quarter Sleeve) is another great addition to the wardrobe.  The jacket comes in black with a white lining.  This would go great with a sheath dress, pencil skirt  and a full knee-length skirt.  The gold buttons pop against the black and white.
Skirts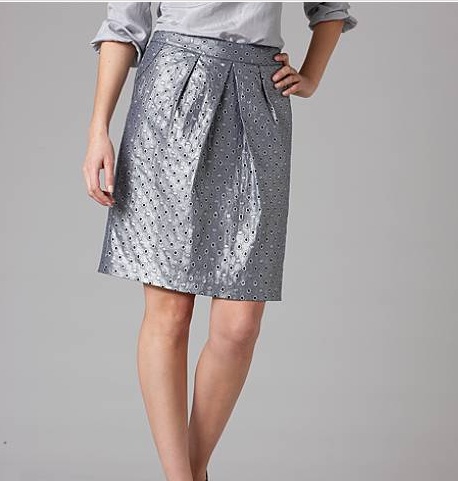 Boden Shimmering Broderie Skirt is so sassy and fun.  The eyelet keeps this skirt playful, yet the metallic fabric adds a dignified air. This a great after-5 skirt.  I also think that skirt is more versatile than a traditional eyelet. I would not be surprised if the Shimmering Broderie Skirt made an appearance at the winter holiday party.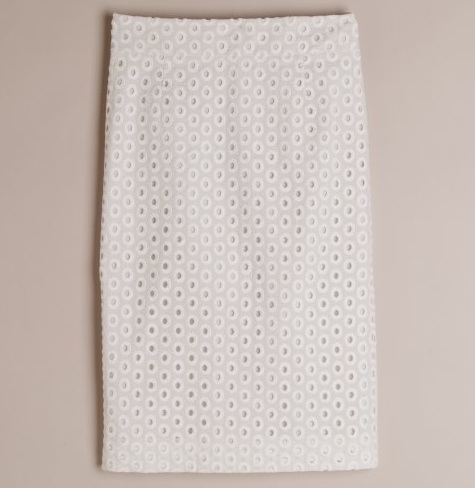 J. Crew Eyelet pencil skirt is a classic. This skirt offers styling versatility.  Each time this skirt is worn, people will think the skirt is new. 🙂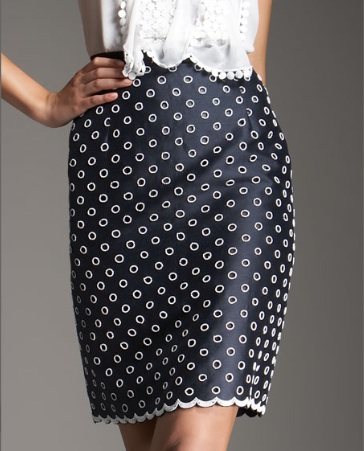 Oscar De La Renta Beaded-Circle Skirt is nothing but pure luxury.  I love the navy blue and white combo, which is surefire way to make a garment chic and sophisticated. The scalloped hem is magical and only adds to the visual interest.
Dresses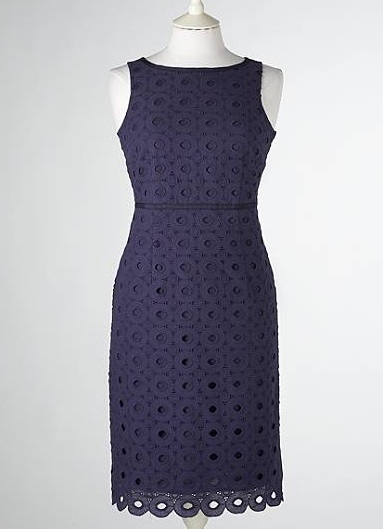 Boden Broderie Dress is understated, yet quite chic.  This dress would be great to wear to a summer wedding.  Wear with black patent leather or  taupe neutral pumps. A pop of color in the shoes could be fun too… maybe a kelly green, yellow, orange, or even royal blue.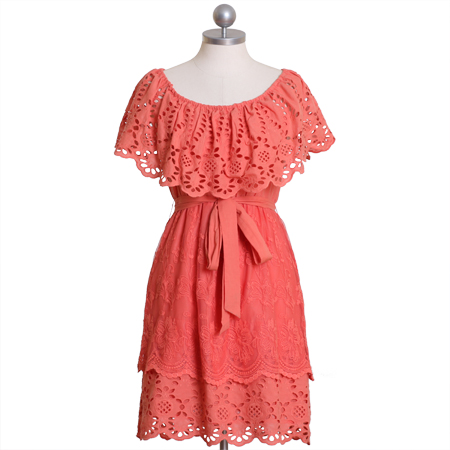 Ruche "You Make Me Blush" dress is breathtaking. It is so romantic and fun. Once again, a scalloped hem is showcased. I also adore the coral color.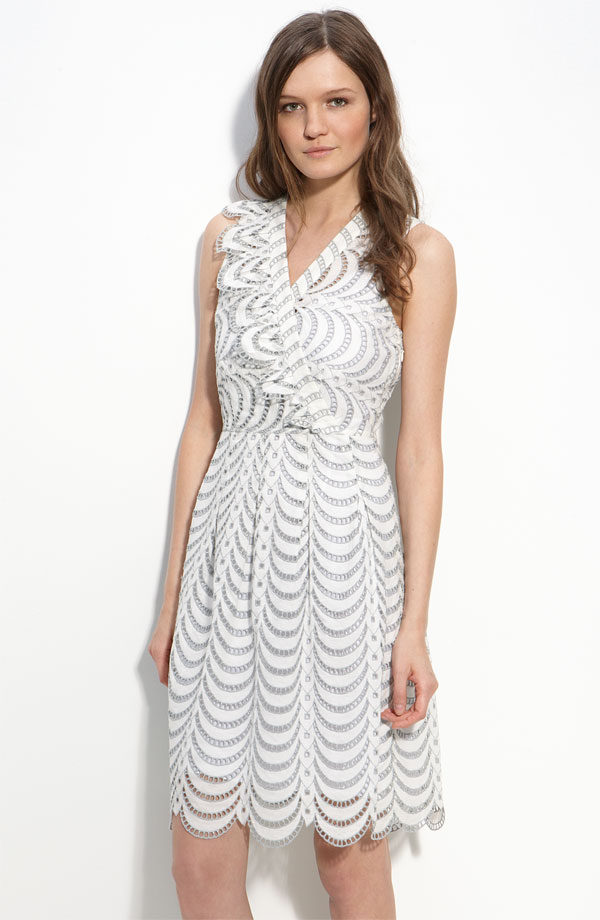 MARC BY MARC JACOBS 'Edith' Eyelet Dress is so pretty.  The eyelet/scallop mix tugs at my heartstrings.  I just love it!
Are there any spring/summer trends that you look forward to wearing?
Mix Maven