Hey Glossies,
Autumn is here and that means it it is time to add sweater dresses to the wardrobe.
Sweater dresses are great, but the stretchy nature of the fabric can highlight areas of the body that may not want to be highlighted. Wearing a good shaping garment will go a long way!
Here are some of my favorites.
The Karen Millen Two-Tone Knit Dress is so chic! I love the silhouette, especially the peplum waist. This is one of the dressier sweater dresses and can be worn many places. I like that the dress is styled with tights!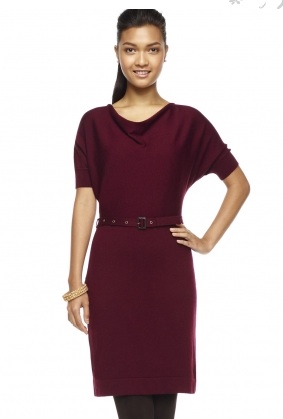 The Limited has really stepped up its game. The clothes are more professional and  definitely not just for younger women.  I love the color of the Draped Neckline Sweater Dress in Burgundy Red…great color for the season. The draped neckline and belt add visual interest. I would switch out the self-belt for another that is a bit more dramatic.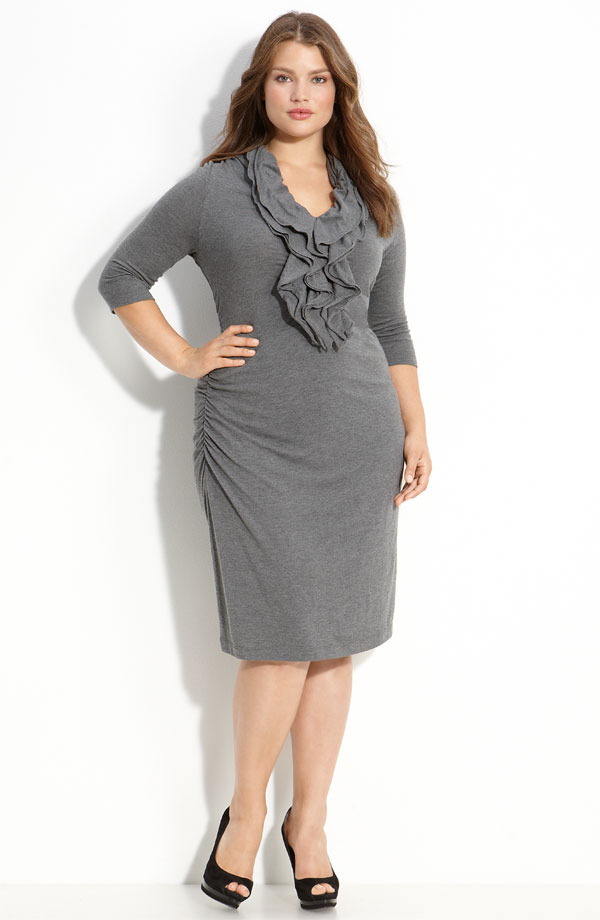 Ruffles, Ruffles, Ruffles, how much do I love thee? A LOT!! I love this Kenneth Cole sweater dress.  I am usually not a fan of ruching, but I think it works on this dress.  The silhouette  can be figure flattering. I would love to see this dress in a cream or winter white. (This dress also comes in Petite)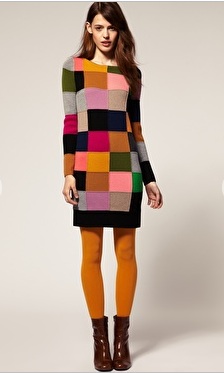 Sonia Rykiel's Multi Patchwork dress is FUN! I am not sure if just anyone can pull this look off!! I love  the drama and the versatility of this dress.  I think the Jessica Simpson Vanessa Boot would look great with this dress.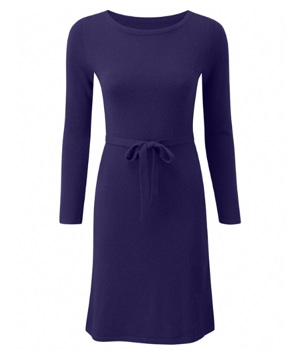 The Pure Collection Cashmere Boat Neck Dress is uber-feminine.  This looks like a dress that Duchess Catherine would wear. I have friends who have purchased from this brand and the cashmere is soft and holds up…..not much pilling. I love the blackberry color. Once again, I would switch out the belt/tie with a cyan (aqua/teal) suede belt.  Wear with a shooty or tall boots.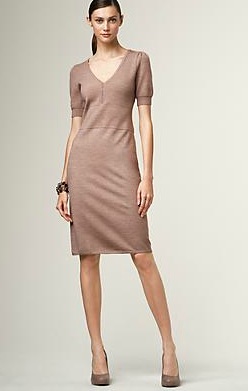 The Talbots Merino wool ribbed-yoke sweater dress is one of my favorites. I tried this dress on in the store and I was able to size down.  The fabric is soft and non-itchy.  Great for work or church.  (Also comes in Petites and Women's sizes)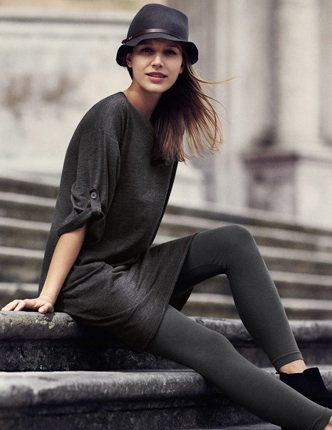 The Pure Merino Wool Sweater dress  from Poetry is a great casual option because looking like a unkept woman is NOT an option! Great for going shopping, hanging out with the girls or dropping off/picking up the kids from school. Love the styling in the photo.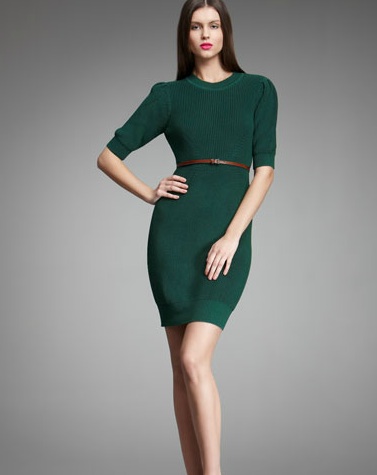 Oh Fendi, you know how to glam up a sweater dress. The jewel tone green is quite pretty.  I love the puffed sleeves…tres chic! The dress comes with the leather belt shown in the picture.  At $990, the dress is a splurge, but I love it!
Mix Maven