Hey Glossies,
I am still on the hunt for a new tote.
When I was researching last week's Friday Footwear, I came across the Shopper basket (bag).  It is a chic and relatively inexpensive bag at $79.90. The dimensions are 15 x 20 x 7 inches.  The exterior is 100% polyurethane.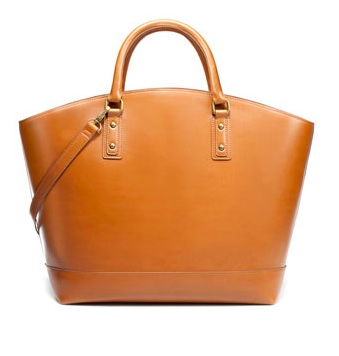 I love that the tote has handles and a shoulder strap. Love the deep tan color (also comes in black).
I like this bag (a lot), but how will it hold up under the demands of the Maven household? The exterior material seems to be quite durable.
My heart still yearns for the J. Crew Edie tote more, but my wallet does not! So the Zara Shopper Basket bag is definitely on the list.
Stylist Corner
The search continues.
Mix Maven