Hey Glossies,
My locale has experienced traditional spring weather in the last couple of weeks, so a cardigan continues to be in play.  The weather has been a bit dreary, so I wanted to add a splash of sunshine to the outfit i.e. the Ann Taylor Circular Contour Print Shell in Chartreuse and the Zara XL Coloured Clutch in Lime Green.
The Zara clutch is my first official foray into the world of Zara.  Even though, I have featured many shoes and bags from the US site, I had not really taken the plunge.  Well, I am glad that I did, even though I cannot fit any of the clothes, the bags and shoes that I have are good quality, despite the price.  I think similar brands would sell the products for a higher cost.
A quick note about the J. Crew skirt – The double-serge cotton skirt does not have a lining, my #1 pet peeve, so it tends to bunch up and wrinkle easily.  I love the colors, so I will put with the lack of lining, this time!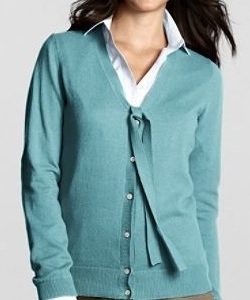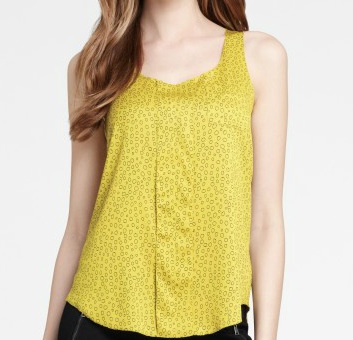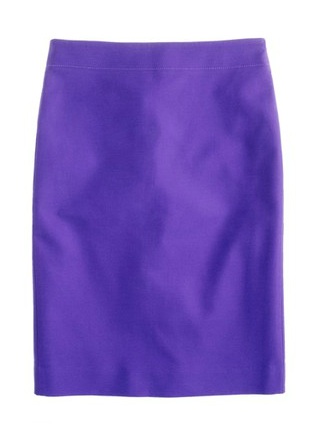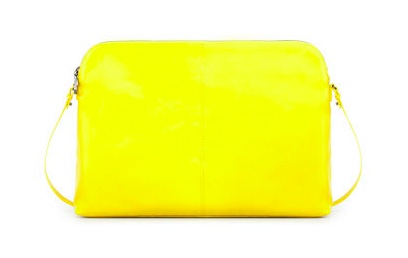 Outfit Details
Lands' End Cotton Cashmere Tie V-neck Cardigan Sweater – Marine Blue
Ann Taylor Circular Contour Print Shell – Chartreuse
J. Crew No. 2 pencil skirt in double-serge cotton – Rich Violet
Marc Fisher Suede Heels – Teal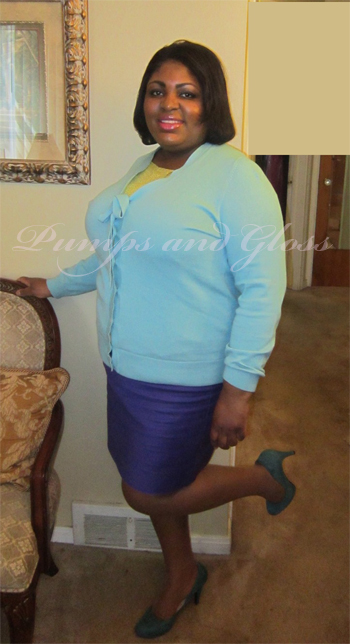 Mix Maven