Hey Glossies,
If I really like a classic/conservative item, I tend to opt for a unique characteristic (color/pattern) other than the basic black or grey.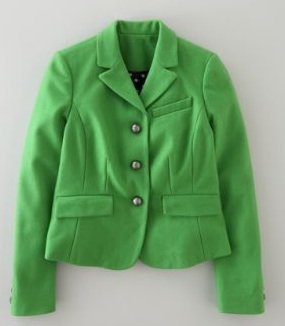 The Boden Milan jacket in bright green was a must have for me.  The wool jacket has a classic silhouette, with three-buttons, slot for a fun pocket square.  The color is very fun and cheery for this time of the year.  The color screams Spring, but the material is very winter.
The remainder of the outfit consists of lighter neutrals because I really wanted the Milan jacket to be the focal point.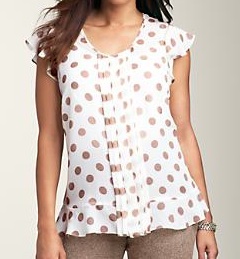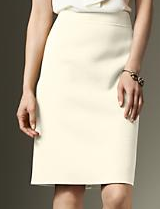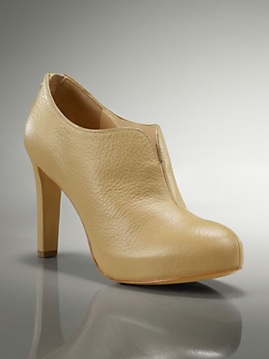 The jacket can be have a boxy look when buttoned up, so I left it open to showcase the top, which is one of my favorites.
The Sidra booties are love! They were pretty comfortable to wear. Even my father complimented me on my shoes!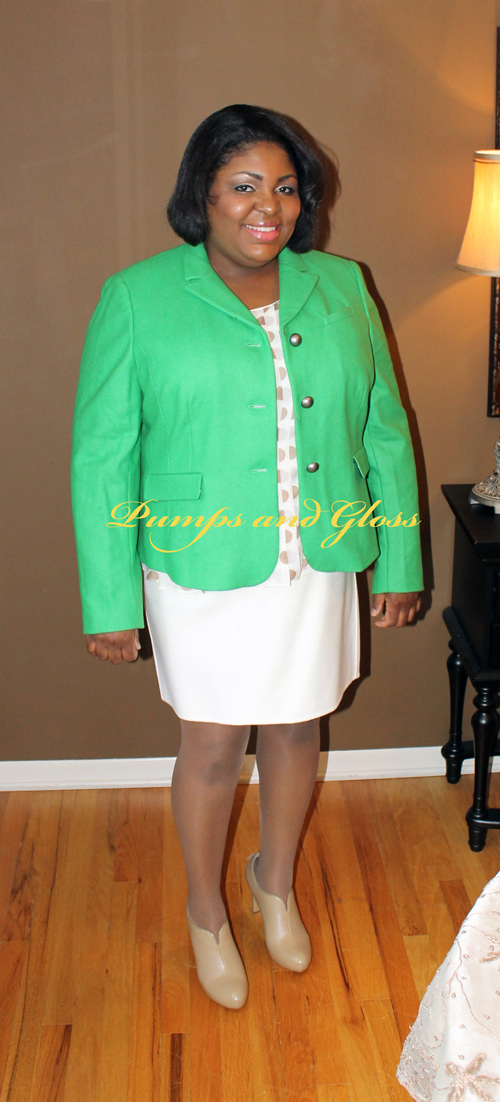 Boden includes the best linings.  They look rich and luxurious with a sprinkle of whimsy.  The liner in my Milan jacket is navy blue and white polka dots with purple trim.  I felt like John Witherspoon in Boomerang when I flashed my lining. lol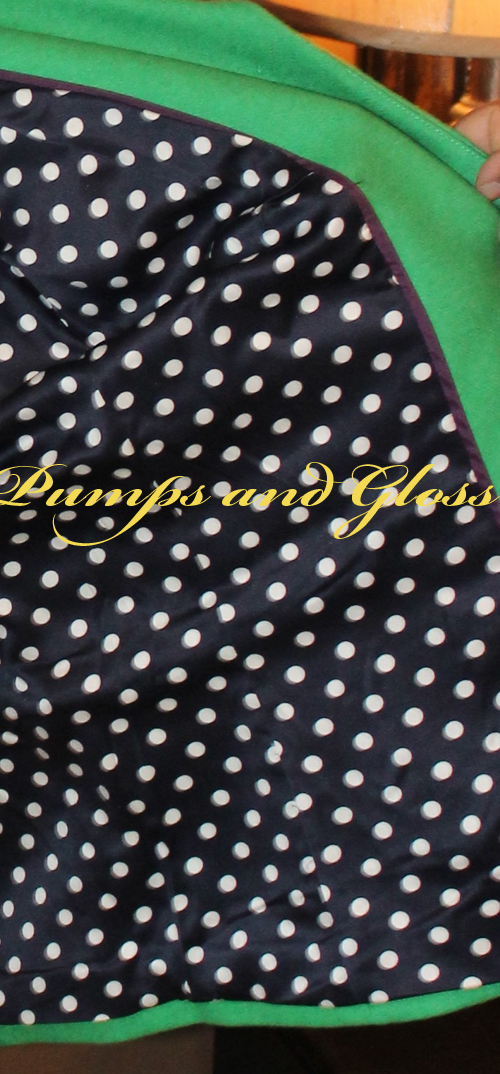 Outfit Details 
Milan Jacket – Boden
Hollywood Dot Pintuck Blouse – Talbots
 Wool Skirt – Talbots
Hosiery – Talbots
Booties –  Talbots
Mix Maven