Hey Glossies,
I am loving most of the floral patterns that I have seen over the past couple of months.  I was perusing the new J.Crew collection online and I found a floral pattern that I would wear, the Perfect shirt in Liberty Art Fabrics floral.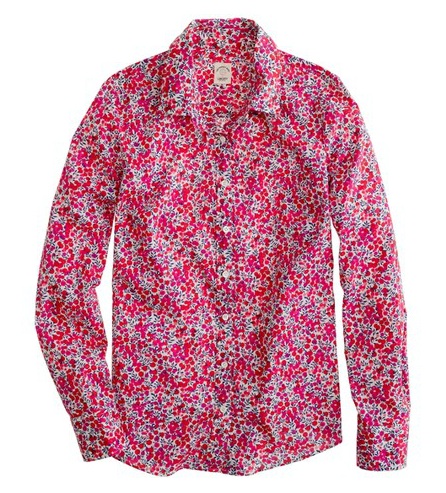 I wanted to see if other brands had a similar pattern in a wider range of sizes.  Lands' End, my new favorite spot, had a couple items that were similar (as in tiny red floral). I found the Long Sleeve Pattern Stretch No Iron Shirt in Soft Khaki Floral,  Long Sleeve Pintuck Pattern Tunic in Claret Red Tiny Floral and the 3/4-sleeve Cotton Sateen Split Neck Blouse in Coral Bliss Floral.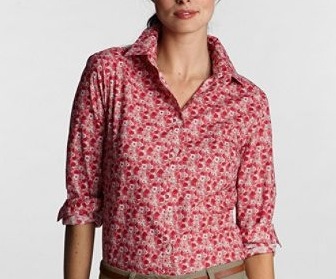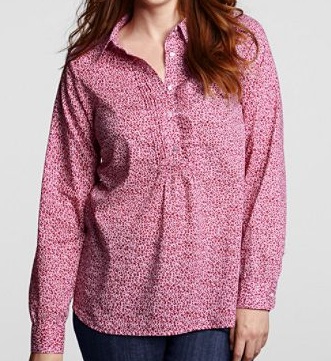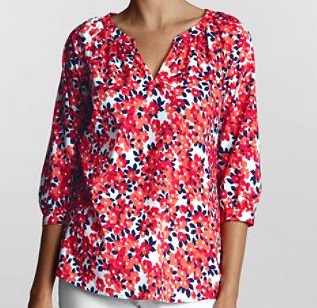 Wear with a light brown, rich violet, reddish orange (skirt/pants).
I think these are fun floral patterns that can be worn now to get us excited for the spring season.
Happy Haulin'
Mix Maven