Hey Glossies,
I must admit that I have not been a huge fan of the Maxi Dress. I do not like anything that covers my legs because I am not that tall (5 ft 3 inches and change) and I like to show off the legs. And I believe it is crime to cover them up. 😉 But for this spring and summer seasons, I pledged to myself that I would at least try one and see what all the fuss is about.
I decided to purchase a maxi dress from a recent J. Crew sale. My reasons for purchasing this maxi dress – I am thoroughly and unashamedly obsessed with stripes (the good kind) and the dress has straps.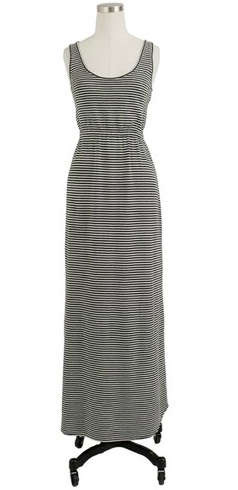 When the dress arrived, I promptly tried it on. I had a "A-ha" moment. To be honest, I am not sure why these realizations had to not occur to me before, but I realized that a maxi dress can hide a multitude of sins.
So now, I have my eye on 2 more maxi dresses: Garnet Hill Long Knit Surplice Dress and Talbots Matte Jersey Maxi Dress.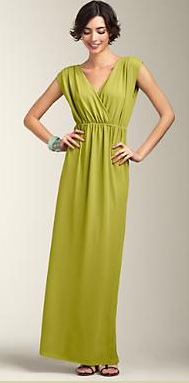 Are you a fan of the maxi dress?
Mix Maven