We, the ladies of Pumps and Gloss, want to share our favorite pumps and gloss. Here are the Glossy Picks for the week:
Mix Maven
Carlos Santana – Pounce Pumps
Mix Maven loves Pounce Pumps because "they exude Sexy and Sassy, even Dorothy, from the Wizard of Oz, wished she had these shimmery pumps."
MAC Tinted Lipglass, Lust
Mix Maven loves the natural look of this lip gloss. Lust tinted lipglass looks great on all complexions.
Joyful Radiance
Tahari "Papi" Pumps
The Tahari pumps, Joyful Radiance exclaims, is "classic, yet different. Professional, yet sexy. Love it!"
C.O. Bigelow™ Mentha Lip Shine
Joyfyl Radiance loves this lip gloss because it has "perfect shine and makes for tasty kisses!"
Soul Star
Gianni Bini Amanda Pump
Soul Star notes that the Amanda Pump is a "comfortable and stylish – a glossy pump, what more could a woman want?"
CoverGirl Queen Collection Lip Gloss in Burgundeep
Soul Star is enamored with Burgundeep because the lip gloss is "long lasting and luscious." Soul Star loves The Queen and her collection!
Sensual Element
Steve Madden's Madamm Boot
Sensual Element knows that this high-heel boot is "Sexy, Ready for that short skirt action or gauchos. Sexy, Sexy and more Sexy. Lovin it! Your man will want you on your back and the boots above his head."
MAC Tinted Lipglass, Entice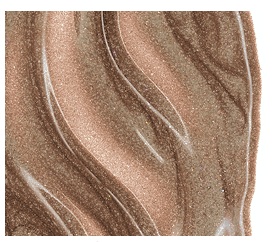 Sensual Element notes that Entice Lipglass is "professional and good for work or the night on the town."