Hello Glossy Ones!
Happy New Year and all that good stuff!  I hope you all enjoyed the holiday season as much as I did.  While I didn't have a whole two weeks off like some people, I enjoyed my holiday time off all the same.
Since we at P&G are getting back into the groove, no formatting from me today.  Just straight blogging! 🙂
Let's talk about my great Christmas gifts!  Yippee – I must have been a really good girl because I was blessed with such awesome gifts!  First off, I have FINALLY joined the iPod revolution!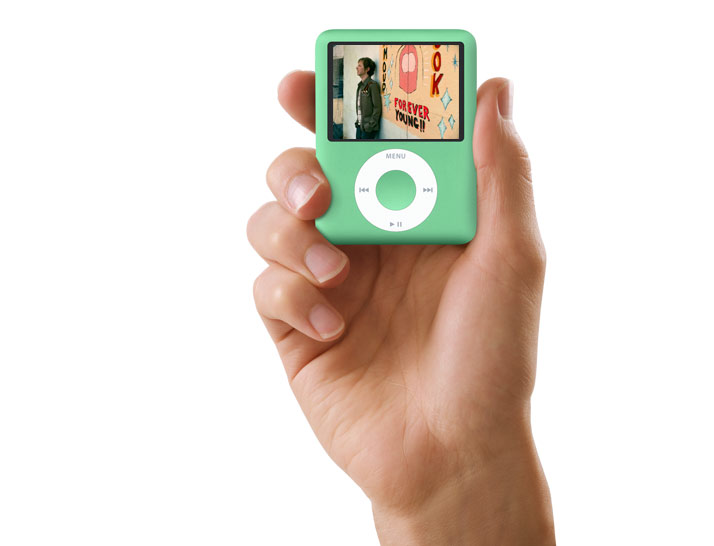 My hubby really spoiled me and got me the green (my fave color) iPod nano.  I love, love, love it!!!!  I started loading songs Christmas day and as it stands, I have over 400 songs on it already.  I found a very cool and slender speaker for it at Target for $15.00 and the sound quality is excellent.  So I put the iPod, the cool leather case hubby got for it, the ear buds and the speaker inside a make up bag (got it from BBW and it says "SPF-Stay Pretty Forever" – so cute) and carry it in my bag to work.
Hubby surprised me with this Palm Centro too!  Yummy and I chatted about about this phone when I initially posted it last month.  The phone is a small size and if you wear fake nails, this is not the phone for you!  The buttons are on the small side, but still very functional.  SO MANY great features on this phone, I don't even know where to begin!  Great access to e-mail, four instant messenger programs, including Yahoo and AOL, awesome On Demand features that let you check the news, weather, entertainment, and even TV Guide, and a Call Tone feature where you buy a song clip to be played when people call you.  So if you are special enough to have my number, you will hear "Overjoyed" by Stevie Wonder playing while the phone rings on my end.  I haven't bought a case for it, so it gets carried in one of my Coach wristlets – it's a perfect fit.
My girl Dani got me the greatest gifts ever, including this Coach signature frame keyfob.  Dani got me black on black with the white stitch, which matches my Coach hobo and shoes perfectly!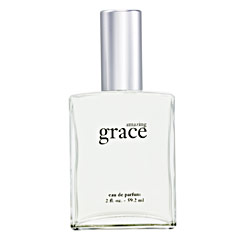 I got a number of gift cards – Bath and Body Works, Macy's and Nordstrom to name a few.  I used the Nordstrom gift card to get the Amazing Grace perfume, which I absolutely love!

No pics of what my folks got me – a fly suit for work, gift cards plus money, and shoes.  They even bought a stocking full of toys for my pup, which have all been chewed to shreds!

[youtube http://youtube.com/watch?v=MbkAfOOjqPA%5D

Switching gears, the only song that I am really jamming right now is "Falsetto" by The Dream.  "Ooo, Ooo, Baby, I, I, I!"  Love it!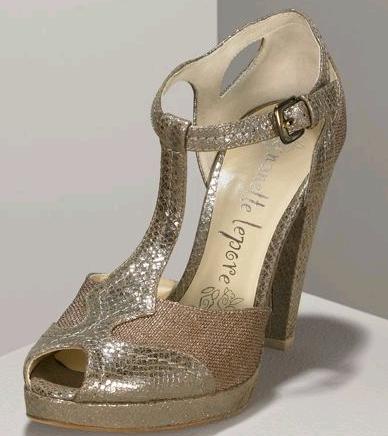 My first must have shoe for 2008 is the Nanette Lepore Snake-Embossed T-Strap.  Four inches high and I love shimmer of the snakeskin against the neutral color.

[youtube http://youtube.com/watch?v=ygpcnB2WAZI%5D

Gotta leave my Glossy Ones with a Word to carry you all through the week.  Short, but powerfl clip – Martha Munizzi singing "I Know The Plans I Have For You."

"For I know the plans I have for you," declares the LORD, "plans to prosper you and not to harm you, plans to give you hope and a future."

~ Jeremiah 29:11

Have a Wonderful Week!

~Joy