Since Halloween is approaching, I decided to choose some sexy costumes.  Halloween is a fun time for the kids and it can be fun for adults too.  These outfits can be social, but I would rather wear them for bedroom games. 
Check out the sexiness of costumes from Lovers Lane and Frederick's of Hollywood.
 Short dress are back again.  Lets go OLD SCHOOL!!!
 Put on that R. Kelly and move your body like a SNAKE.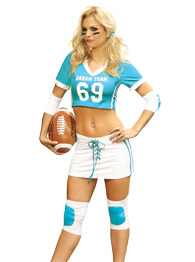 It's football season and you can be on the receiving end.
The french maid costume is always a classic.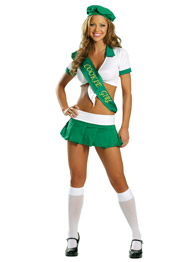 Ladies, you can always pretend to be a girl scout and let your lover sample your cookies. 
Referee a wrestling match or even some touch football.
Time for the nurse to take the patient's temperature.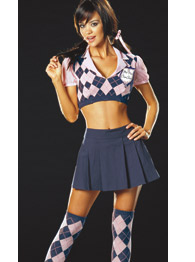 Learning can always be fun when you are with your teacher, but you're in trouble and the principal wants you to stay after school in detention.  What's a girl to do??????
Take time out to romp around in the boardroom…better yet in your office.

Let's not forget playing cops and robbers!
You can also find deceptively sexy Halloween costumes at retail stores.
Enjoy Halloween – better yet, enjoy these costumes when it's not Halloween.
Have a wonderful weekend,
Sensual Element