Archive for the 'Entice' Category
I had the honor and privilege of attending FACEDRAMA Cosmetics launch party.  The company's tag line is "Where beauty is a serious matter."  As a beauty aficionado, I agree with  that statement 100 per cent. 

The event was filled with color and merriment.  The young, beautiful African dancers doubled as models, while the African drummers enticed the crowd with rhythmic force.  The Vu Lounge was decorated in pink, silver and black.
Keka Riley is the founder and creator of FACEDRAMA Cosmetics, a former model turned make-up artist. She also won Mo'Nique's F.A.T Chance in 2006. Ms. Riley has been working as a professional make-up artist for over 8 years and wanted to create a line of cosmetics that would be extremely pigmented where a little goes a long way.  Plus, we don't always have time to apply layer upon layer.  Her shadows are pigmented and the lip gloss are shimmery and luxurious.  FACEDRAMA Cosmetics has a full beauty line including concealers, loose pigments, lipsticks, lip liners, and eye liners. She also has an extensive foundation line with 17 shades.  Keka said that she wanted to create foundations that her family and friends could use i.e no more mixing.  The foundations are hypo-allergenic and contain Aloe and Vitamin E.
One of the many great things about FACEDRAMA Cosmetics is that Keka and her staff care about the community.  The company has partnered with Humana Organizations After School Enrichment program and Aspire Higher Girls Empowerment program. A portion of the proceeds from the sale of FACEDRAMA products will assist these organizations.  What a great idea!! You can get your beauty and philanthropy on at the same time.
I sampled the eye shadows and lip gloss and the colors are quite pigmented. In the pics below, I only swiped once to get each swatch.  For the matte lovers, the eye shadows will not disappoint. The colors are soft and blendable.  I think if you do not like matte, you will quickly become a convert.  I am impressed with the quality of the products.  A single shadow is $18 and the palette is $52.  Definitely worth price since some of the money will be re-invested into the community.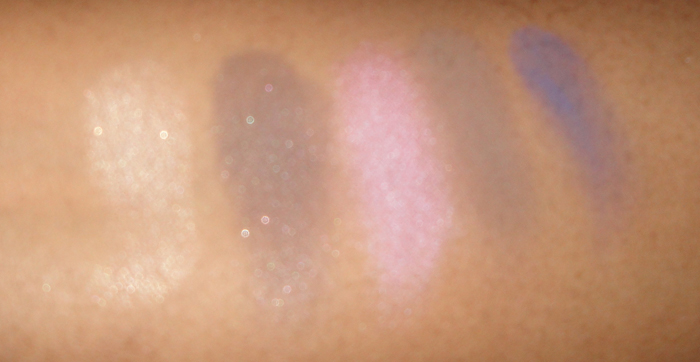 On a personal note, Keka Riley is an amazing person.  She brings everyone in and makes them feel like they have been friends forever. She also highlighted another Beauty Maven, Felicia of ThisThatBeauty Blog, who has developed a line of make-up brushes. What is quite evident is that her staff adores her.  The care that the FACEDRAMA Cosmetics staff takes with the products, let's me know that they also care about the customer and her needs.
Please, please, please check out this line, you will be pleased.
Keep it Glossy,
Mix Maven
I have been eying Too Faced Beauty Mark for awhile. The duo is part "Black Foil" and "Gilded Rose".  The "rose" side is a soft neutral color that could work well for day and night and is  similar to MAC's Expensive Pink.  The color payoff is less gold on me than Expensive Pink.*I just love it*
I do not recall all the products that I used
other than Too Faced Beauty Mark.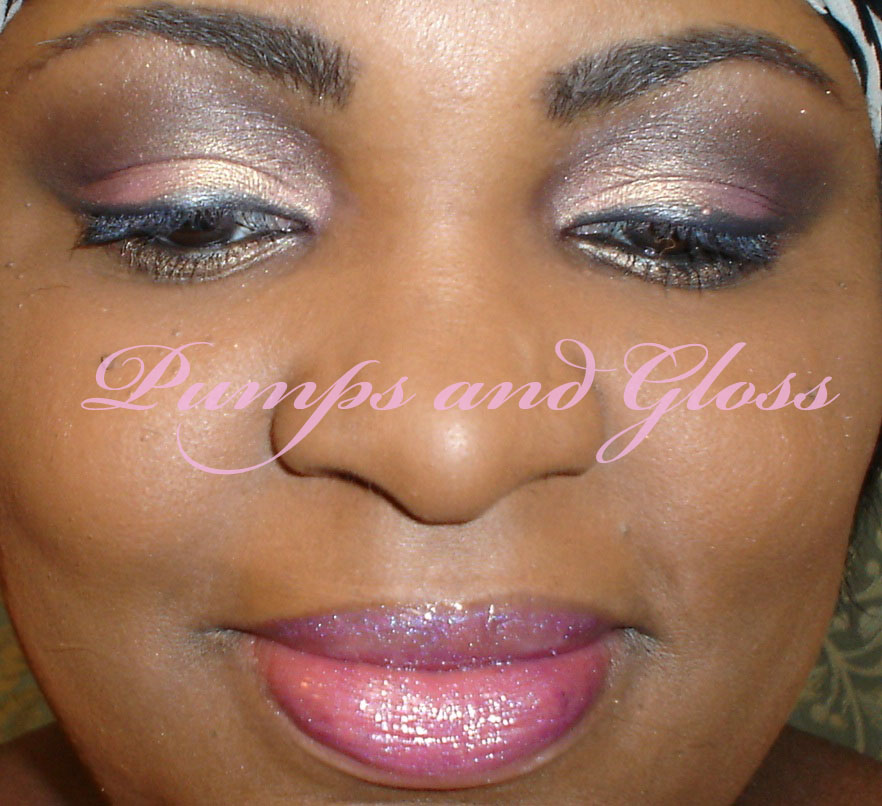 So I have decided that, once and for all, I am giving the Pink e/s a rest (as in acquiring more).  For some reason, most brands, Too Faced and Nouba are the exceptions,  have healthy fall out.  Is there an ingredient in the color that does not agree with my skin…probably.
Anyhoo, if you are a WOC and like Pink e/s, I find the best bases for them are:
Benefit Pre-nup creaseless eye shadow – A metallic rose
MAC Nice Vice (from the Fafi collection) – A reddish purple.  (Hard to find, so check your local CCOs)
HiP L'Oreal Color Rich Cream Crayon in Unmistakable (A deep pink)
Stay Pretty,
Mix Maven
I can be easily wooed by "free stuff" as in gift with purchase.  NARS Cosmetics had a promotion right before Christmas, if customer spent $60, said customer would receive one of four NARS eyeshadow duos.  Since, I was eying some blushes, I decided to pick up a few and a nail polish (the best nail polish I have ever worn).  My "free" gift was Belly Dance duo (a metallic green and an aubergine matte).  As many of you know, I love, love, love the green.  Definitely a good purchase.
All MAC Products unless stated.
Face
NC 50 Studio Tech Foundation
NW 43 Studio Tech Foundation
Natural MSF in Dark
Eyes
Matte Gel
Benefit Lemon aid (More about this one later)
NARS Belly Dance Duo
Purely Cosmetics Cream To Powder Deep Purple*
Outspoken Trio m/es (<— very pretty purples)
HiP Sculpted Metallic Duo (Dark side)
Revlon Make A Sheen – Espress'o Yourself (<— 50% off at CVS)
Barry M Liner – Black
Napoleon Perdis mascara
Cheek
Barbie Fab Blush
Petticoat MSF
Lips
NYX  Salsa l/g
To Swoon For  l/s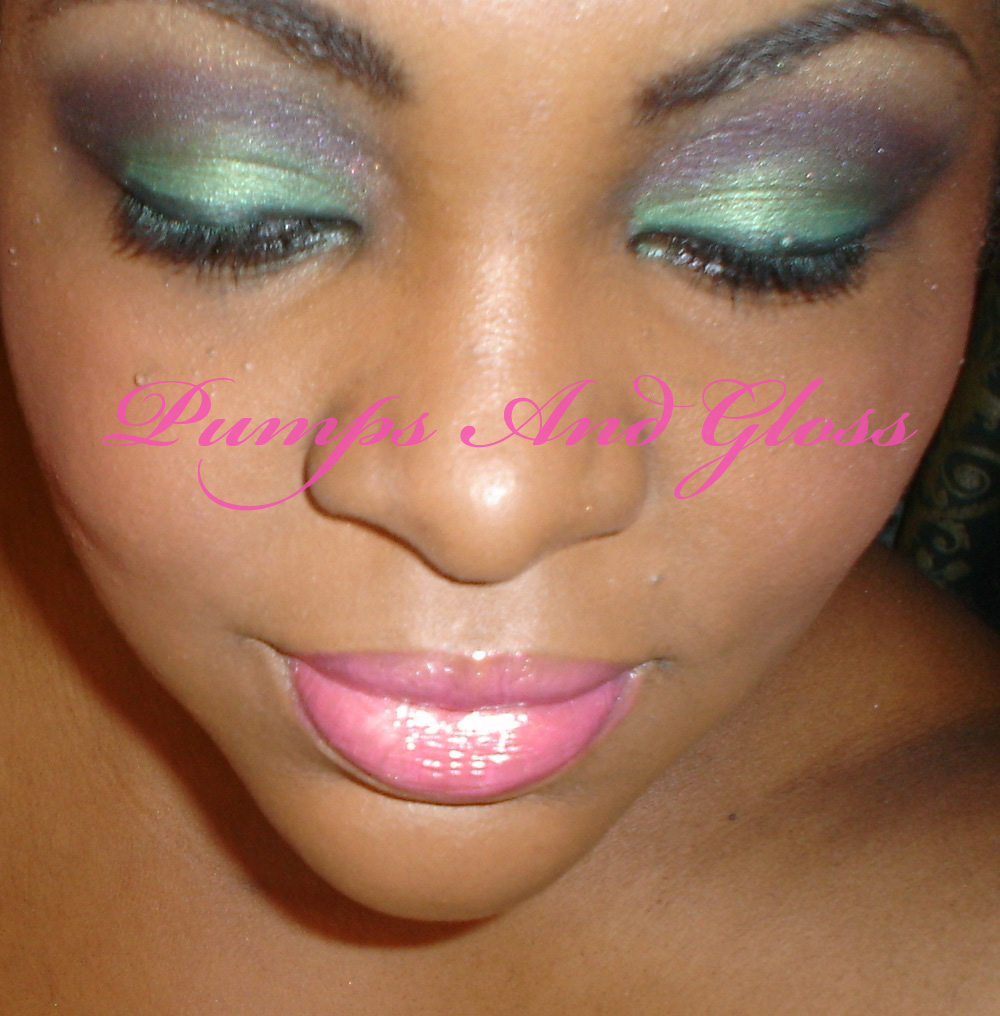 I really like NARS metallic shadows, definitely worth the money.
Mix Maven
From her volume-packed bob hairstyles to her radiant skin, photos and tips on recreating the first lady's looks
Read these pro tips on how to make her best looks, from her inauguration 'do to her pre-campaign glow, work for you.
Happy New Year!! Hope your New Year's Eve was eventful.

One of my Beauty new year's resolution is to rediscover products in my stash.  I decided it was time "rediscover" my purple e/s. The NYX Purple ultra pearl mania is one of my favorite purple e/s.  The shimmer is gorgeous.  I foiled it using MAC's Fix +, which gave the shimmer, a more brilliant shine.
Another product that I discovered was the Waveline fluidline (f/l).  The color is similar to blue ink (with a slight purple tint.) I bought this product when MAC had the 15% Friends and Family sale.  I think the fluidlines are better bases than the paint pots because the crease factor is non-existent.  The only problem I see is that they can stain the skin, so I always use the matte gel as base for the fluidline.
All MAC Products unless stated.
Face
NW 43/ NC 50 Studio Tech Foundation
Natural MSF in Dark
Eyes
Matte Gel
Benefit Lemon aid
Waveline Fluidline
NYX Purple Ultra Pearl Mania (used with Fix +)
Nocturnell e.s
Glamour Check e/s
Too Faced Shooting Star Baked e/s
Tan side from the L'Oreal Hip Duo Adventurous
Milani Color Brilliance Eye Pencil – Black
Nouba Kajal and Contour #32 (Deep Purple)
Stila Multi-Effect Mascara in Black
Cheek
Neo-Sci Fi X-Rocks
Neo-Sci Fi Spaced Out
Lips
NYX Tea Rose l/g
To Swoon For l/s (Adoring Carmine: 3 Rose lips)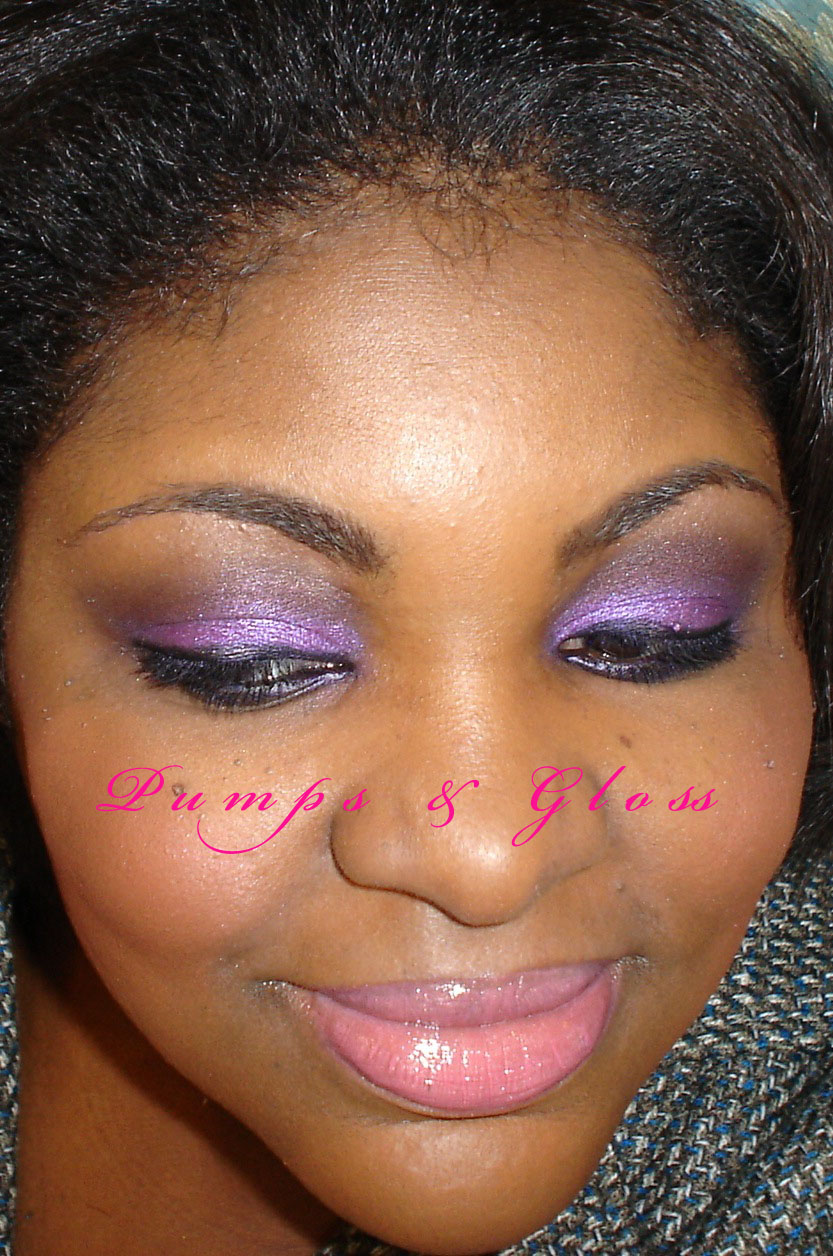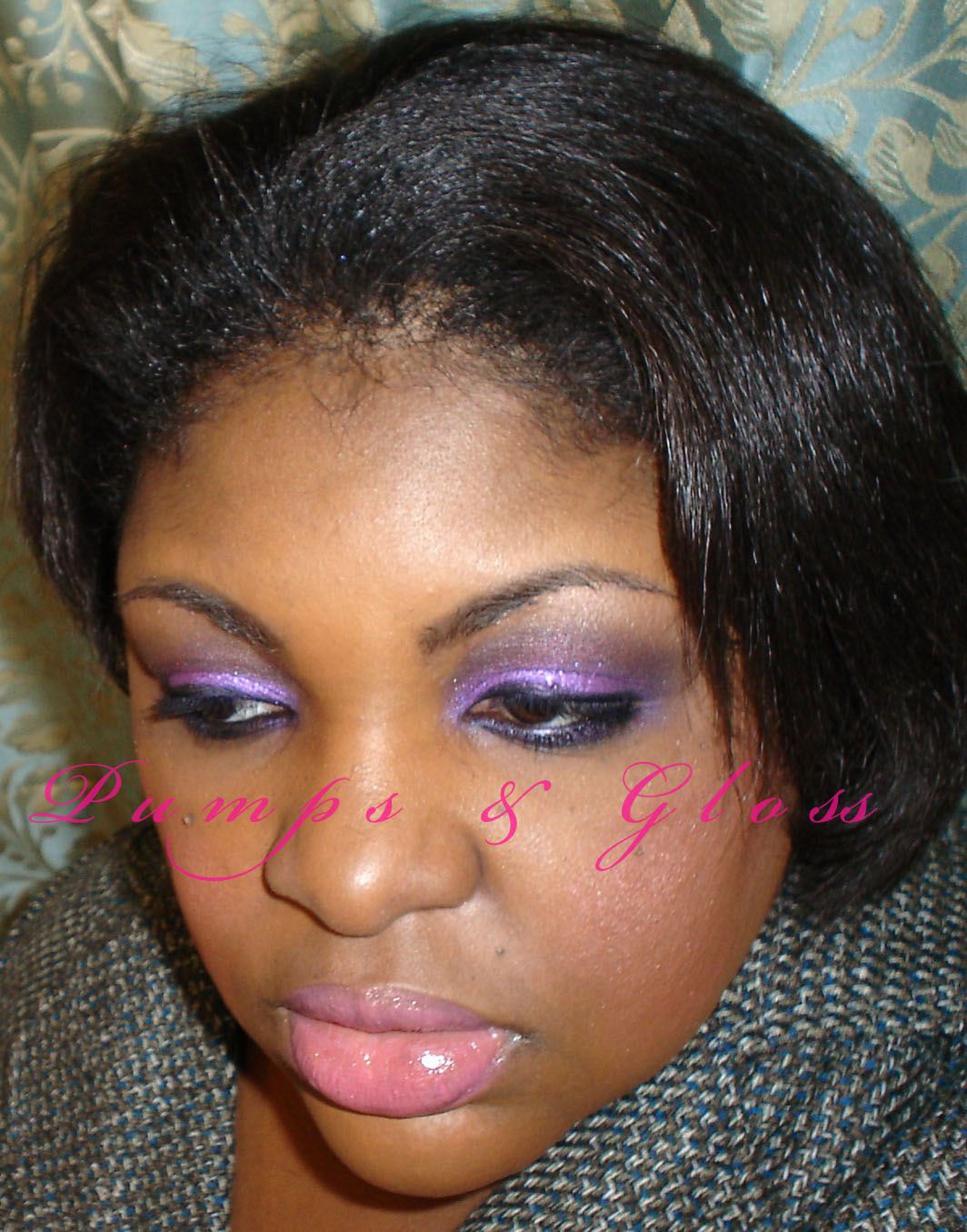 Live abundantly,
Mix Maven
I know some people out there do not like condoms. I was on the Pill for the longest and my libido was lower than I liked. When I stopped using the Pill, and started using condoms on a regular basis, I was back to the Sexual Carob that I know and love.  Mr. Carob & I do not believe in the "condom-breaking" scenario that some cry about. If you know how to put a condom on, the likelihood of breaking or bursting is minimal.
Here are some fun tips from Cosmo:
How To Make Condoms More Fun
No need to bust out silly party tricks! Thanks to Cosmo's genius tips, wearing protection will be so pleasurable, your man won't ever bitch and moan about it again.
Making condoms sound playful is easy (love glove, woody hoodie, peter parka…). But coming up with cutesy names isn't enough to get a guy to like wearing one, despite the fact that they ward off unwanted pregnancies and STDs. Lucky for you, Cosmo has found ways to maximize pleasure while using protection. "It's as simple as choosing the right rubber, making him feel at ease, and keeping the intensity high throughout the act," says sexologist Yvonne K. Fulbright, PhD, author of Sex With Your Ex. When you do all three, "he won't have the usual anxiety about losing his erection or not being able to climax." What's more, you'll be able to milk more sensations out of safe sex too. We're sharing it all right here.
Shopping Tips
Most people spend all of seven seconds choosing a condom, according to data from Trojan. But a last-minute dash to the drugstore can mean less satisfaction in the sack. Below, we explain how to pick a winner.
Size matters. The right fit completely changes how a guy experiences sex with a condom. One that's too tight reduces sensation, takes longer to get on (which can deflate his erection), and is more likely to break. Quick sizing test: If you can't roll the raincoat all the way down to the base of his penis, it's not large enough. That said, an oversize one can slip off, and the extra material can make your dude feel inadequate.
Though the standard size of condoms is about 7 inches long, the length can vary up to an inch and girth sizes also range, so experiment with brands and styles (sites like list size categories).
Try a condom designed with a swirl or bulb at the end of it — it'll say so on the box, usually with a word like twist or pleasure or spiral. These models fit securely around the base of his shaft while creating more friction near the nerve-packed head of his penis.
Consider a polyurethane prophylactic. Unlike latex, they transmit body heat, making intercourse feel more sensual. If you and your guy are committed and STD-free, try a lambskin condom. These also transmit heat, and many men swear this type feels more like skin on skin. But they only protect against pregnancy, since the natural, porous material can allow the transmission of STDs.
Let's Get It On
Rolling one on doesn't have to ruin the mood.
The faster you can slip on a safety sheath, the less likely he is to go limp. Minimize fumbling by opening the wrapper during foreplay. Pull the condom out, and place two drops of lube inside. This increases sensation at the supersensitive head of his penis. Place the opening over the top of his shaft. Hold it there with one hand, lightly squeeze the tip of the condom, and use the other hand to unravel it all the way down to the base of his member.
For a treat, use your mouth. Dab your lips with lube, then lightly suck the (nonspermicidal!) disc into your mouth with the nipple end inward. (Grossed out? Try a flavored love glove.) Carefully wrap your lips over your teeth and put your mouth at the head of his member. Push your lips against the ring of the condom, slide it down his shaft, and unroll the rest with your hand. Ta-da!
Pleasure-Maxing Moves
A condom needn't come between you, him, and a climax.
Squeeze your legs together in missionary or doggie-style to create extra pressure.
Make a V with your pointer and middle fingers, then place it between your legs. Press it against the base of his penis as he thrusts. This gives him more stimulation where the condom is tightest (i.e., most numbing).
Buy a vibrating ring — Trojan, Durex, and LifeStyles sell them. It's a plastic band attached to a buzzing nub. Place the band around the base of the condom, with the nub facing your clitoris, and enjoy the pulsating ride.
Find this article at: http://www.cosmopolitan.com/sex-love/sex/How-to-Make-Condoms-More-Fun
Have Fun,
Sexual Carob
Sex toy producers are coming up with clever items that can be confused as traditional household items.
What about this blush brush?
Can you spot which item is for the household or sex toy?
Take the household item vs. sex toy quiz.
Let me know your score.  I got 9/12, which is not too bad of a score.
Mix Maven 
I have not been on a quest to find undergarments that would free me of visible panty lines (VPL). Despite that, I keep on stumbling on these items. One interesting product that I found to Guard the Lady Business, a strapless G-string.
This product from the Shibue Couture line helps ladies who do not want VPL, yet going "commando" is not option.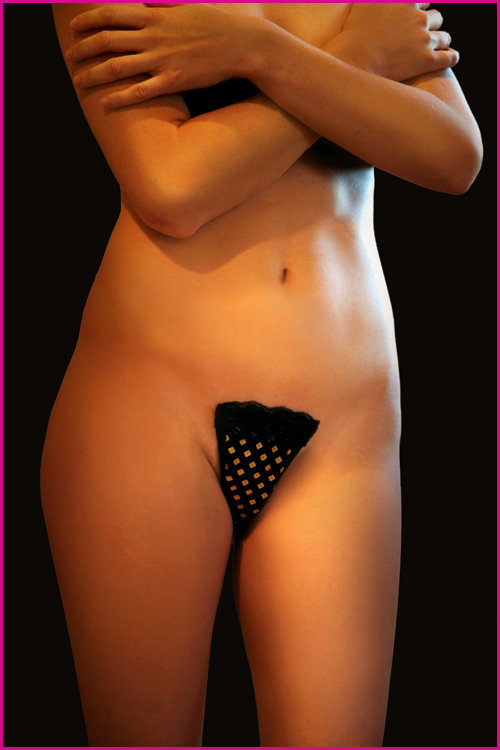 You are thinking how does this product stay on. Each panty comes with 12 adhesive front and back strips. I was curious about this product, especially if I had to go to the restroom. The website gives detailed instructions on how to use this product. According to the website, the strapless G-String should not replace the daily wearing of normal underwear.
Prices range from $32 to $38 and $10 for extra adhesive tape.
The G-string has become the quintessential sexy undergarment (lingerie, if you will) of choice for many women. Maybe the strapless G-string will take its rightful place in the pantheon of  lingerie.
Sexual Carob
Happy Friday Glossy Ones,
We all know that having sex in public places has its share of risks like someone catching you during a thrust in the restroom or at a friends' house in their spare room.  Were you trying to get that quickie and the child comes down the stairs when they're supposed to be sleep?  I'm sorry to say I do not have a story to share.  However, we would like to hear from you about your mortifying moment caught in the act. 
In addition, please share your story with Dana Squilla, she works for a national women's magazine writing embarrassing/funny moments page. The topic she is currently pursing is, "My most mortifying caught in the act moment!"  She would definitely like to hear from anyone who would be willing to participate and share their story whether they were having sex in public, or someone walked in on them.  Dana's email address is dsquilla@bauerpublishing.com.  I hope you will share your stories with Dana. 
I thought I would add some mild videos of people "Caught in the Act.'
I wish all of our readers a wonderful Chankkah, Christmas and Kwanzaa.
Have a wonderful and prosperous 2008 Glossy Ones.
Sensual Element
Source: http://www.kissing.com/lecture.html for William Cane
As I was driving to work earlier this week, I was listening to the radio and the topic was "The Art of Kissing." I was thinking, wow this is a great subject for Friday. As I really started thinking, how does one perfect their kissing? I know I love a good kiss probably like anyone else reading this. Kissing can really stir up some emotions if the other person is great at kissing. I don't know about anyone else but I have had some kisses that left me saying DAYUMMMMMMM.
I noticed there are plenty of books and video about the art of kissing, however, the station was discussing a book by William Cane and how he describes the art of kissing. When I went to the website http://www.kissing.com/lecture.html I was shocked to see that Mr. Cane makes appearances to colleges and universities.
Some of the topics covered by Mr. Cane topics covered include the psychology of kissing, how to avoid kissing diseases, and methods of making yourself more kissable in the eyes of the opposite sex. He also delights you with tips for more intimate kisses, advice on where men and women like to be kissed best (based on the first Internet kissing survey in history), bizarre kissing customs from around the world, the newest fads in French kissing, and point by point instructions for today's trendiest kisses, including:
| | |
| --- | --- |
| | the upside-down kiss |
| | the lip-o-suction kiss |
| | the vacuum kiss |
| | the music kiss, and |
| | the Trobriand Islands kiss. |
The Art of Kissing, (St. Martin's Press, revised edition 1995). Since the initial publication of his comprehensive kisser's manual, The Art of Kissing, author William Cane has received thousands of phone calls, letters, and e-mails from readers with questions, concerns, and comments about their kissing techniques. In this revised edition of an international classic (now published in nineteen countries and seventeen languages), he shares their insights, responds to their questions, and calms their kissing qualms with more of the lip-smacking wisdom his fans have been waiting for. New topics include:
The kinds of kisses men and women like most (and least!) according to the results of the world's first Internet kissing survey.
How to overcome your kissing shyness and kissing anxieties?
More lips-on instruction and wisdom from real kissers on how to perfect the first kiss, the eye kiss, the nose kiss, the neck kiss, the public kiss, and the wet kiss, as well as complete instructions for all-new kisses, including the butterfly kiss, the friendly kiss, and the lip-o-suction kiss.
I know I want to see which kisses were the worst and best. I can imagine sloppy kisses or those wet kisses where the person leaves your face wet (like you need a face washing or something). The book seems to be a pretty good buy. I am going to have to purchase the book and let everyone know what I really think of his publication. The radio personality was raving about the book. If anyone has read this book please leave a comment and let us know what you think about the "Art of Kissing" by William Cane. Also did it enhance your kissing abilities?
Kiss away my Glossy Ones!!
Sensual Element