There are plenty of new moms in my family.  They are all are excited about the babies, most of them are new moms and one has multiple children.  One's life changes as soon as the baby is home.   I would think the hardest thing about being a new mom is getting enough sleep, which can negatively impact other activities.  I decided to come up with a list of things that I believe a new mom needs to help her adjust to her new bundle of joy.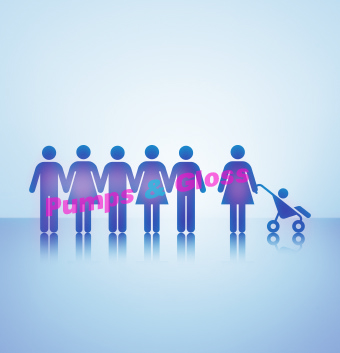 So every new mom needs:
1. Chef – A new mom is tired, which means she does not need to be operating anything with fire or heat.   Having a chef may be a luxury, BUT family members and friends should make sure the new family is eating sensible meals everyday (well, at least, the first 4 weeks after delivery.)
2. Housekeeper – A healing mother should not be vacuuming or doing dishes the first month after delivery.
3. Babysitter – Now, some moms do not like to leave their child(ren) with other people.  (I suggest that they read Find The Time.)  First time moms should begin scouting out prospective babysitters while pregnant.  (This is important if new mom live in a place where she has little to no family members.)  New parents will need to find someone they respect and trust to take care of their child(ren).  I also suggest not burning bridges with people who would be great sitters.  Start with leaving the child with the sitter for a couple of hours and phase in more hours as he or she gets older.  For example, if the anniversary weekend is coming up and want to leave the child with grandma (do not let that be the first time he or she is away from for a long period of time.)
4. Date Night –  Date night is very important to rekindle the sparks in your relationship.  (Main reason why #3 is very important.)   I know people who do not spend much time without their child(ren).  That is a bad sign in a relationship.  Will the relationship last when the child(ren) leave to go to school?  Preservation of the relationship should be on-going and deliberate.
5. Pampering – (No connection to Pampers Diapers) A new mom must be reminded that it is ok for her to pamper herself or to be pampered.  Take her to her favorite cosmetic counter or to a spa.  She is stressed out (but may not want to say), so nudge her (kindly and gently) to take some time for herself.  A happy mom means a happy baby and, ultimately, a happy household.
So check on your new moms TODAY!!!!
Mix Maven