Hey Glossy Ones,

Happy December! 

I sit here all bundled up because my cold turned in to a sinus infection.  Can you believe that I have been sick for the whole month of November?!  Ugh, it hurt me SO bad that I couldn't get out on Black Friday.  Hopefully, I will be able to get out and shop with Mix and Sen – I know they must be half way done with their Christmas shopping by now!

MONDAY MELODIES

[youtube http://youtube.com/watch?v=s7rLHIC2maw%5D

P&G Reader D-Dub has requested Alicia Keys' new song, "Like You'll Never See Me Again" (above).  I'm really digging this song too.  D-Dub also pointed out that Alicia and Common are in this video together, as well as in Common's video "I Want You" (below).  Common is SO fine!  Thanks D-Dub!

[youtube http://youtube.com/watch?v=YeOOL6A7Tfs%5D

MONDAY FLASHBACK

[youtube http://youtube.com/watch?v=oMkcEaqXoAw%5D

Speaking of Common, here is my all time favorite song by him, "Come Close" featuring MJB.

SHIFT HAPPENS

[youtube http://youtube.com/watch?v=ljbI-363A2Q%5D

I received this link through e-mail and I found it completely fascinating.  I encourage all of you to take the time to watch it.

The video was created by Karl Fisch and modified by Scott McLeod.

MONDAY CHRISTMAS MELODY

For the month of December, I will share a Christmas song to help spread the holiday cheer. 🙂

[youtube http://youtube.com/watch?v=YYb5tuC1kjo%5D

Mix Maven posted the orginal version of "This Christmas" by the late, great Donny Hathaway (any of you know anything about "Where is the Love?") last week.  Here is Chris Brown's version from the movie of the same title.  I'm told it was a good and cute movie that will become a holiday favorite.  I'll be going to see it as soon as I can!

CHRISTMAS SHOPPING FOR MY FOLKS

I got started on my post today and almost forgot that I told you all last week that I would share what I plan on getting my parents for Christmas.  Here goes…..

I don't know about any of you, but my Father is the HARDEST person EVER to shop for, be it Birthday (could it be because he's a Taurus?), Father's Day or Christmas.  My Dad is a BIG sports fan and player – believe it or not, my Dad will be 60 next year and he actively (and competitively, trash talk and all) plays tennis and basketball.

I have already bought many a basketball, tennis racquet, gymshoes, etc.  But when I got my Mom some Jordan's for Mother's Day this year, I could have sworn a saw a smidge of jealousy in his eyes. 🙂  So check out the Jordan gymshoes that I am debating on getting my Dad this year: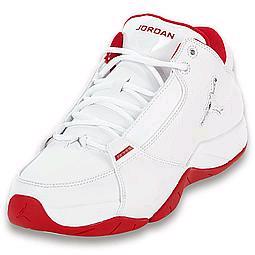 Jordan Men's Hoop Low Basketball Shoe – Currently $59.98 at Finishline.com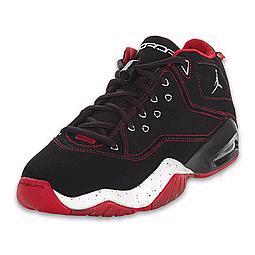 Jordan Men's B'Loyal Low Basketball Shoe – Currently y $79.98 at Finishline.com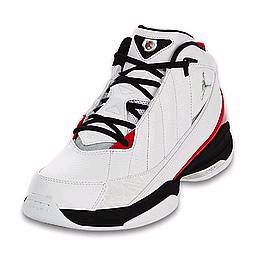 Jordan Men's Pure Game Basketball Shoe – Currently $79.98 at Finishline.com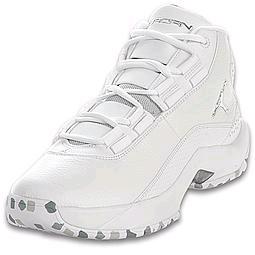 Jordan Men's Rising Star Basketball Shoe – Currently $99.98 at Finishline.com
I am leaning towards the last two pair.  I'll probably order a long sleeve Jordan tee and be done with Dad. Whew!
On to the sunshine of my life, my Mommy.  Here are a few ideas I have in mind for "my girl":
Now Mom has asked for Adidas wear.  She is an avid walker and loves the fit of Adidas jogging suits.  I'm not going to post any Adidas stuff here because there is a lot to choose from, but check out this link to JCPenny's to see what they have to offer.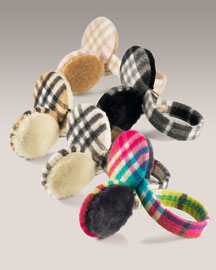 My Mom has a Burberry purse with matching boots.  I was thinking these cashmere ear muffs would be so cute!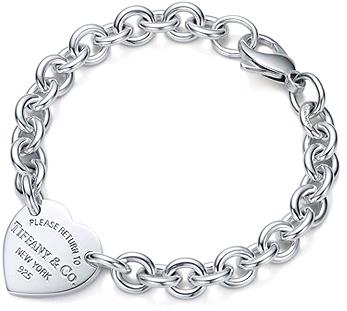 I always try to give Mommy a piece of jewelry.  I think this Tiffany bracelet is so pretty.  I love how the heart is integrated in the bracelet.  This is a definite gift for Mom this year.  The Tiffany store is always crowded beyond belief during the holiday season – so much so that a line is formed inside the store for help.  I will order this online and have Mom's first initial engraved on the back.

Still debating on what else I could get Mom, so brain storming is still in effect.  I'll keep you all updated.

MONDAY PRAISE – The Christmas Edition

[youtube http://youtube.com/watch?v=q46ykWPSd-M%5D

I love, love, love Vanessa Williams' version of "What Child Is This" – jazzy!

Let us remember the real meaning of Christmas!

For to us a child is born, to us a son is given, and the government will be on his shoulders. And he will be called Wonderful Counselor, Mighty God, Everlasting Father, Prince of Peace. ~ Isaiah 9:6

Have  a wonderful week!

~Joy