Happy Holidays Glossy Ones!
We certainly hope all of you had a great Thanksgiving.  My family spent the day with my husband's family and we all had a blast eating my mother-in-law's delicious food – turkey, pot roast, dressing, mac and cheese, green beans, potato salad, yams, rolls, sweet potato pie, lemon pound cake and carrot cake.  Whew!  We all played Scene It – The Television Version on DVD and it was so much fun.  I am still full!!!!
This week, the Ladies of Pumps and Gloss will be sharing their Christmas Wish Lists.  Let the fun begin!
Outside of peace, love and unlimited credit, I want the 8GB Apple iPod Nano in Red.  I love that half of the proceeds go to help women and children in Africa.  Go Red!
I have always wanted a Coach Picture Frame Keyfob.  Wouldn't pics of my hubby and puppy be cute? 🙂
Gift cards in any amount from Starbucks (A great stocking stuffer or gift for a coffee drinking co-worker), Target (isn't that little dog cute!) or iTunes (for my new iPod!) would be sweet.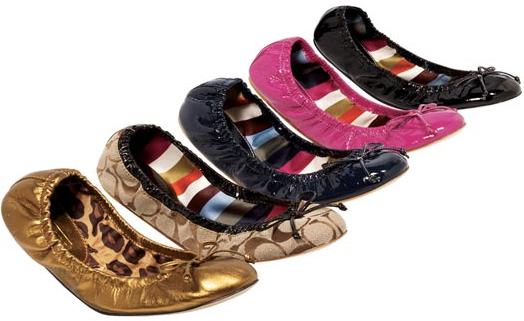 Now that I am back to work – yes, yours truly is back in full effect in the busy field of HR – I need to step up my wardrobe game.  Unfortunately, I couldn't find any pics of suits that I like.  Nuts!  Tahara is my all time fave, so suit and work looks will have to come in another post.  However, I do love these Coach Jilly Travel Ballet Flats.   Perfect for my commute to and from work.  Scuffing my pumps just won't do.  I love all the colors, so any pair would be perfect.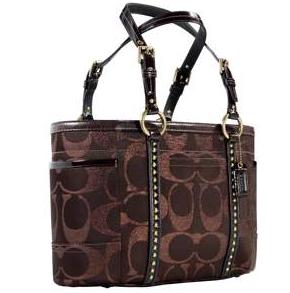 I certainly cannot be seen walking into the building with a plastic bag containing my lunch and shoes.  So not fly.  I must get a fabulous tote bag, perferably one that will coordinate with my purse.  I love the size of this Coach Signature Studded Gallery Tote.  I would likely get the black on black one.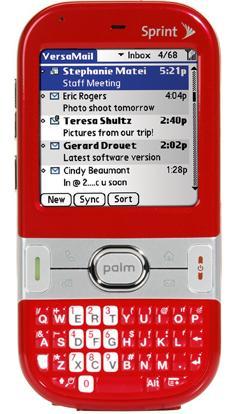 In order to keep in touch with Mix and Sen during the day, I have to upgrade my cell phone.  This Palm Centro from Sprint is just what I need – access to Messenger! 🙂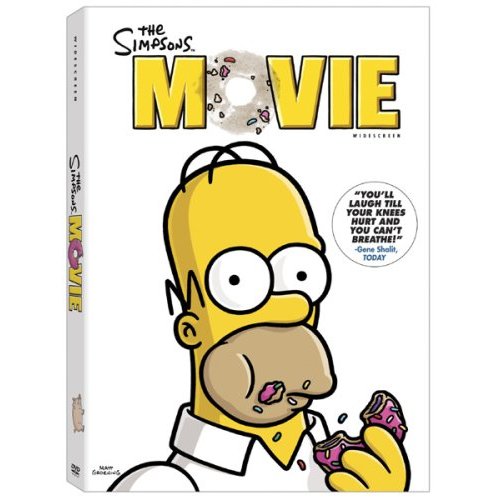 The Simpsons Movie comes out on DVD December 18th.   Mmmmmmmmmm……movie!

[youtube http://youtube.com/watch?v=iXVrDOCgp2A%5D

I need some new music a.s.a.p.!  I would love Jill Scott's new CD, "The Real Thing: Words and Sounds Volume 3" featuring "My Love" (above) and Kanye West's "Graduation" featuring "Flashing Lights" with Dwele (below).  Get hip to Dwele yall – he is true neo soul at its best.

[youtube http://youtube.com/watch?v=JX9DROpgQ9Q%5D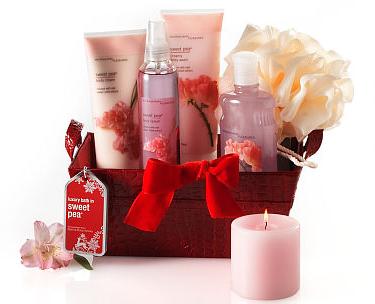 You can never have too much Bath and Body Works.  This Luxury Bath gift basket is the perfect gift for the bath lover in your life.  Love it!
Next week, I will show you glossy ones what I plan on getting for my parents.  Mom is easy, but Dad is so difficult!  Ugh!
It is more blessed to give than to receive. ~ Acts 20:35
Have a great week!
~Joy
P.S.  I will also take anything from my luxury posting! LOL!
And I just adore this Mutts comic that ran in Sunday's paper. 🙂

 It says, "If the only prayer you say in your life is thank you, that would suffice."  Meister Eckhart