Since we are Pumps and Gloss, let's talk about sexy shoes today!

Now, we are not going to talk about stripper shoes! Check out Chris Rock's take on clear heels….

[youtube http://youtube.com/watch?v=_2e9pBuR-e8%5D

Today, we present our picks for shoes to make your man do a double take. A sexy shoe will always have a heel because heels make our legs longer and provides a leaner stance. According to Love To Know Shoes, there are many great reasons to wear high heel shoes:
The height of the heel alters the wearer's center of balance, creating a walk that makes the hips sway and the bottom protrude
The shape of the shoe elongates the legs, making legs appear longer and leaner
The foot is arched sexily
The wearer looks taller and slimmer, creating an air of confidence and sophistication, which, in itself, is sexy
Frederick's of Hollywood has some really hot sandals on sale right now.  I simply love metallic looks!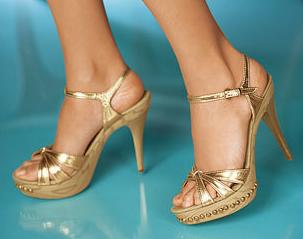 I saw these at Target recently and thought how they look so much like the 9West "Wisteria" shoe.  Jessica Simpson has a similiar design out too.  All in all, a sexy shoe!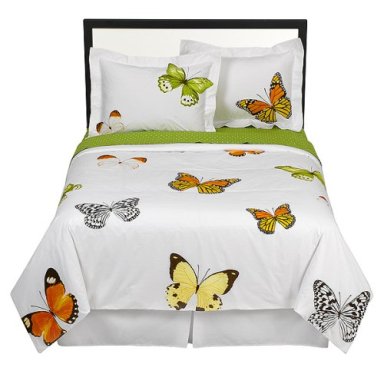 When I told my P&G Ladies what topic I was doing today, they excitedly wanted to share their picks.  Check out Sensual Element's picks….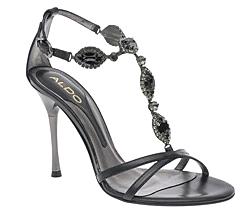 Sen loves Aldo shoes!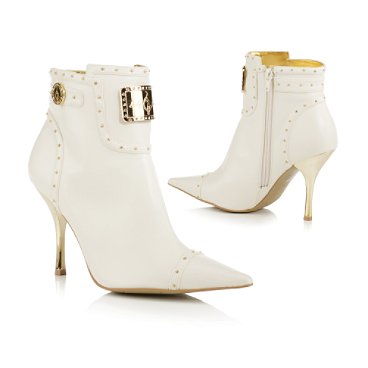 Sen picked these Baby Phat boots, which goes to show that a boot can be just as sexy as a shoe.
Mix Maven picked out fab boots too.  Check out this one from Victoria's Secret. You will turn heads all day in these….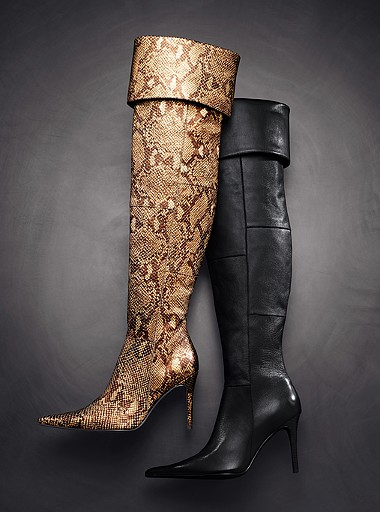 For you Ladies who like to do it big, Mix has us checking out these Christian Louboutin boots…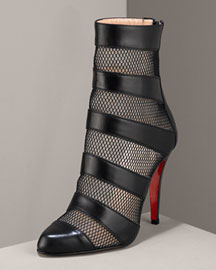 I found that JCPenny is even providing the quintessential sexy shoe for the home….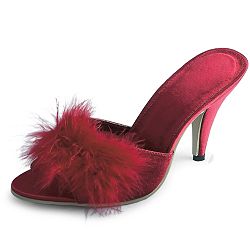 Get your lingerie and stroll in the room with these on – you will have his full attention.

Check out Ashanti's new song with Nelly called "Switch" – this should be the official anthem for sexy shoes!

[youtube http://youtube.com/watch?v=SOTf68U5ZUE%5D

"My Two Inches Is Everyday,

Three Inches, Its Party Time,

Four Inches Is When I'm Feelin Naughty And I'm Gettin' Mine"


There are SO many shoes we could list here, but you get the idea. Nothing sets off an outfit – bedroom attired included – like a sexy shoe (or boot)!

~ J.R. a.k.a. Hot Stuff (on Fridays! LOL!)